<< Back
Rebecca Thomas13 August at 10:00AM
CanadaHelps - Black Solidarity Fund
Over the past year, your PMI Toronto Chapter has been in a position to be able to give back to our local communities. In the coming months, we look forward to sharing a few features on the charitable agencies that the Chapter has been able to support in small, but meaningful ways.
Equality and inclusion are at the core of PMI project management practices, and your PMI Toronto Chapter is proud to support reputable causes that further the work to bring responsibility, respect, fairness, and honesty to all it's members, and to the community at large.
To this end, your PMI Toronto Chapter has made a gift to the CanadaHelps Black Solidarity Fund. This matched, community fund will support more than 60 non-profits, both locally and across the country, that provide health supports, economic opportunities, and social services to and for Black Canadians.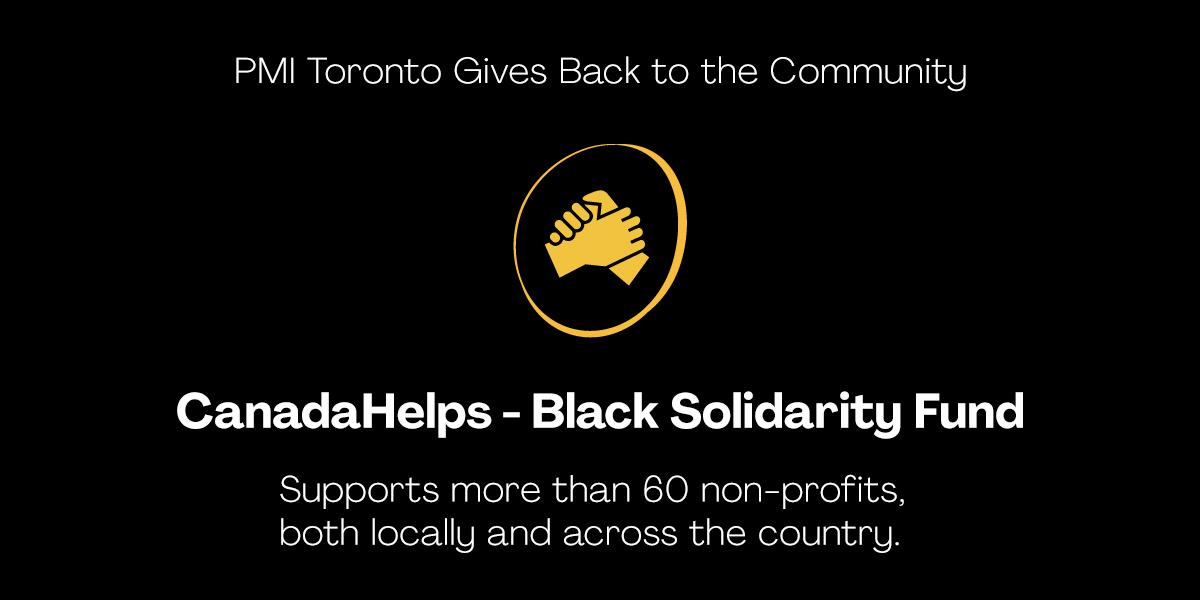 All donations to this fund will be matched by P&G Canada, at a match of $2 for every $1 raised, up to a total of $1 million.
To learn more about the CanadaHelps Black Solidarity Community Fund, and to see the full list of charities supported, please visit: https://www.canadahelps.org/en/cause-funds/covid-19-community-care-fund/