<< Back
webmaster12 June at 02:00AM
PMI SOC Communities and Branches Joint Event - April 13, 2015
message-from-the-president
On April 14, 2015 healthcare branch along with other PMISOC communities arranged a panel discussion with 6 experienced and knowledgeable project managers Gilles Chong, Dhanu Kothari, Ori Schibi, Winnie Liem, Debbie Harriet, and Darrell deBoer, to guide participants on a project management journey, from "being a good to a great project
manager".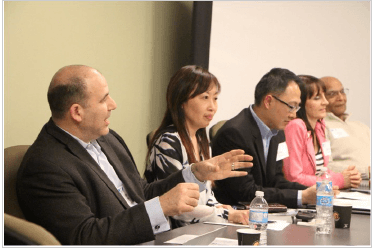 Robin Lobb, Manager, Digital Health Program acted as moderator and used his own experiences to start the session. He got the audience involved by asking ten different questions. Our panelist responded promptly based on their role, knowledge, and experiences.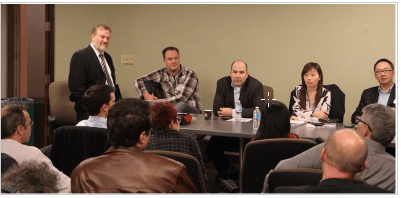 According to our panelists there is need for project managers in Toronto. To gain experience and skills new grads or people without experience:
Have the opportunity to volunteer and shadow an experienced project manager in an organization that volunteering is permitted
Have the opportunity to find mentors (in their field of interest) to learn more about what project managers do
Registering for project certification program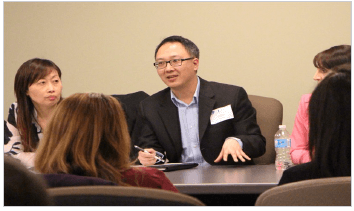 Participants in attendance had good networking experience and enjoyed refreshment before and during the 10 minutes break time.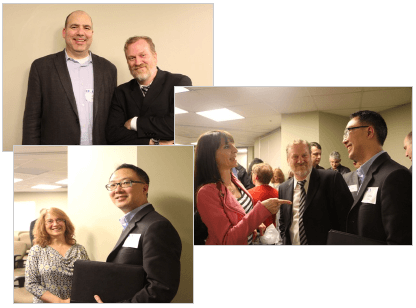 Most importantly they learnt not to give up on their journey as Project Managers, as there is need for project managers in today's organization. Farrah Riyahi, Chair of healthcare branch advised the participants of mentorship and volunteer program at Southern Ontario Chapter. She encouraged participants to respond to the survey as well as get involved with project management by volunteering for Southern Ontario Chapter. She referred participants to apply online. A big thank you to healthcare branch, event management officer, Dinara Khalitova and her team (PMO, GTIS, York-Simcoe, Marketing, Government and Business representatives) in arranging the 2015 joint event.