<< Back
Jeffrey Thompson21 February at 09:20PM
2020/2021 Q3 Message From Chapter President
Message from the President
PMI Toronto Chapter Member,

I hope that you and your loved ones will have a better year in 2021. We continue to experience unprecedented challenges with COVID-19. However, as a chapter, we continue to do our very best to provide value virtually. We hope you and your family will remain safe. We know that many of us struggle to keep healthy and avoid online fatigue. Our Board of directors and their teams continued to deliver extraordinary outcomes during these pandemic-restrictive times, always focused on providing member value.

If you have not already done so, please sign up for our Weekly Scope Newsletter to keep you informed of our upcoming events activities. You may visit our Calendar of Events on our Chapter's website and our social media platforms.


New Year, New PMP Certification Exam Changes
PMI Global has launched a new version of the Project Management Professional (PMP) Certification Exam as of January 2, 2021. The new exam, based on PMBOK v6 will focus on three (3) new domains:
People

– emphasizing the skills and activities associated with effectively leading a project team
Process – reinforcing the technical aspects of managing a project
Business Environment – highlighting the connection between projects and organization strategy
PMI Toronto's (PMIT) Membership Portfolio Team of Marc Blanchette (Director of Membership), Dennis Abuan (VP Membership) and the membership team, having completed PMI's premiere Authorized Training Provider (ATP) approval, has now launched the new PMP Exam Prep program to prepare you for the new exam.  The new exam will deliver PMI's approved training material and align with the new exam content.  To learn more about the exam and PMIT's ATP program, visit Certification and Training.

Disciplined Agile (DA) and Authorized Training Provider (ATP)
Ricardo Macorin, also leads our DA Ambassador team, and they recently concluded our RFP process, which selected our new training partner. We look forward to promoting special DA training to our community through the ATP. We will be sharing more information and dates through our social media platforms, website, and Weekly Scope.



Nominations Committee Chair
We introduce our Nominations Committee chair for 2021, Romeo Mitchell. Romeo has a long history of service with PMIT at the Board level, serving in various roles, including Director of Professional Development, Secretary to the Board, Vice President, Chapter President and Immediate Past President. This period extended from 1992 through to 2000. He also served as the Vice President of the Ontario Institute of Quantity Surveyors between 1995-1996, Board Member of the Milton Chamber of Commerce between 2010-2012.  His classification is Project Management, and he is a two-times Paul Harris Fellow. He holds an M.Sc. degree in Business Project & Program Management, a Graduate Certificate in Management for Scientists and Engineers, a B.Sc. degree in Quantity Surveying (Cost engineering), Honours Diploma in Quantity Surveying. Romeo is PMP Certified, Prince2 Certified/Instructor, PQS, and ITIL4 Certified.

Perkopolis
Introduced New Perks - PMI Toronto partnered with Perkopolis to offer even greater value to PMI Toronto members. These savings and offerings alone can return value many times above the cost of the Chapter membership fee. If you have yet to activate your benefits, please visit the PMI Toronto website to learn more. Thank you Michael Becker, Director of Branches and Communities, for leading this effort. 

Partnerships
PMI Toronto recently signed a partnership agreement with the Peruvian Canadian Chamber of Commerce (PCCC). PCCC is a not-for-profit organization supporting organizations and professionals and serves as a liaison between information, networking platforms, and leaders in different Peru and Canada sectors. Some PMIT leaders met with Arturo Ruiz, President of PCCC and some of his key leaders. We hope that this collaboration will provide our members access to a new network of opportunities.
We also signed a partnership agreement with the Canadian Association of Urban Financial Professionals (CAUFP) and held an initial meeting with the new president Delmar Miller. CAUFP has a 20-year history of collaborating with corporations and Black professionals to support career advancement within the Canadian financial landscape. We look forward to our collaboration as we share events and knowledge through our events soon.



Academia
Adel Zadeh, Director of Academia, Sergio Rodrigues, VP Academia, and their team continue to work with ten (10) schools and over 12 student associations. The team supports the student groups with judges, guest speakers, and panellists for events hosted by PMI Toronto and the student associations. They always welcome the involvement of experienced project professionals to assist the next generation of project professionals. If you are interested in engaging with students by sharing your experiences, see the VRMS posted volunteer opportunities.  

In October, the team engaged in a couple of events. The first was with Ryerson University and their Fundraiser for Mental Health & Technology. The second at Humber College supporting the Panel Speaker Discussion related to the IT Industry. In November, the team supported events at the following schools:
Lambton College - PMI Informative Session
DECA UTSC -  PMI Informative Session
Ryerson University - Case Competition
Humber College - Panel Discussion Event
UofT Mississauga (IMI) - BizNetworking
Ryerson University - Panel Discussion Event
The team is looking forward to sharing more! We expect to have more details posted in our Chapter's Calendar soon.

Branches and Communities (BC)
Michael Becker, Director of Branches and Communities, Reem Khan, VP Branches and Communities, the Chairs and their team continue to host engaging online events. The Branches and Communities have delivered events with insightful speakers and panellists. We thank the Construction, Government, GTIS (IT/ Technology), and core support volunteers for all their hard work in preparing and delivering these offerings for the PMI Toronto community. One example for the session, 'Today's Tomorrow in Managing Project - Presented by PMIT Construction Community' Please check our Events Calendar for future events from this portfolio.



Communications
Osmary Torres, Director of Communications, Julia Turkheim, VP of Communications, and Nico Primak, Creative Director, and their team continue to lead our Chapter's engagement efforts through the Communications portfolio's work. Enabled by a diverse group of communications, content, and marketing specialists, the Communications team supports all portfolios to ensure that crucial information and value reach each member.

For the past ten (10) months, in response to the COVID-19 pandemic, the team addressed the challenge of communicating in an exclusively virtual environment. Through the work of this agile and capable team, the Communications portfolio has continued to engage members in a meaningful way, including by sharing post-event blog recaps, producing comprehensive newsletters about upcoming events and opportunities, and amplifying the voices of our members through guest author articles.

Throughout 2020, the team has seen impressive growth across social media channels, most notably on Instagram and LinkedIn. By year's end, Instagram saw a 56% increase in followers, LinkedIn increased by 18.1%, Facebook by 12.1% and Twitter by 8%. In addition to this growth, the engagement rate was robust through 2020 and above average in all four social channels. 


DE&I Committee
Roberta Heggie, Committee Chair, Christine Blair, Acting Committee Chair, and their team continue working on our vision. They have been working with other portfolios in the Chapter, such as the Professional Development portfolio on Black History Month for February 2021 and Women's History Month in March 2021. They always solicit advice and inclusion of all PMI members and disadvantaged communities to define a way forward. They are always looking for more volunteers to support their efforts and become part of the solution. They have ten (10) fantastic leaders on this committee for the fiscal year 2020 to 2021, leading the investigation of bias and solutions to address tough topics such as:
Homophobia/ Trans/ Bi Phobia 
Anti-Indigenous racism
Anti-Black Racism
Misogyny
Allyship 
Intersectional bias
 
Ontario Project Management Competition (OPMC)
For 2021, the Ontario Project Management Competition (OPMC) hosts a virtual competition for College and University student teams that have planned and delivered a project that addresses one of the 17 UN Sustainable Development Goals. The application closing date is February 19, 2021. Student teams of 3 to 5 members will be judged based on how well they demonstrate Project Management principles through their projects for a chance to win over $4,200 in cash and prizes. A diverse panel of certified Project Management Professionals (PMP) will perform as judges for this competition.


Professional Development 
Claire Dobbin, Director of Professional Development and Christopher Gissane, VP of Professional Development (and Volunteer of the Year 2020) led excellent chapter meetings, webinars and workshops over the period. They recently hosted a successful interactive workshop using breakout rooms on January 13, 2021. Gabriele Maussner-Schouten led this workshop, entitled, 'Learn How to Support Your Projects for Success.' Our most recent chapter meeting had one of the largest attendance and engagement during Recruiter Bonanza: Learn How to Hone In on Your Best Qualities to Land your Dream Job! on January 21, 2021.

There are two (2) more upcoming complimentary chapter events for members for this quarter. The first will be a Black History Month Panel: Personal Diversity Experiences, Professional Career Path and Understanding Black Community Contribution in Canada focused panel for February 25, 2021. Our February chapter meeting will also be a collaborative one in conjunction with PMI Lakeshore Ontario and PMI Rochester chapters. The second will be a panel discussing How PMs can Create Environments Where Women Leaders are Supported and Thrive in support of International Women's Day (March 8, 2021) in our monthly Chapter Meeting on March 24, 2021. We hope you will join us.

Technology
Bernie Crawford, Director of Technology and Analytics (TA), Jason Bunston, VP Technology and Analytics, and their team continue to do great work to support the Chapter and many of our events. They work with our Association Management Company (AMC), Redstone Agency Inc., to ensure that we have stable platforms for our virtual presence. The TA obtained a temporary one-time WebEx upgrade to the number of licenses to support DECA U Canada. This upgrade would allow us to host events with up to 3,000 attendees. DECA U is the Distributive Education Clubs of America for College students! It is a club that promotes leadership development through competition, networking and related opportunities. In conjunction with PMI Global, PMIT has been a supporter of this club for a few years, and we are happy to assist DECA U to have such a successful event of over 1,400 participants this year.


Mentoring Program 
Ricardo Macorin, Director of Finance and the mentoring team, continue to deliver quality mentoring programs. The Career Accelerator Program (CAP) team completed one 3-month cycle with the successful delivery of the Fall 2020 session. Edward Johnson, Lead Career Accelerator Program, and his team actively seek mentors to prepare for the Spring 2021 session in February 2021. Please submit your application form before the end of day on January 29, 2021.

Chirag Shah, Lead Professional Mentoring, and their teams started the 6-month Professional Mentoring Program in early January 2021. They rose to the social distancing is challenging by providing the opportunity to deliver our mentoring services to members from other countries. They are very innovative. 

Ricardo and his team were very successful with the first-ever Mentoring Connection last year. This event was an open mentoring session, which they plan to repeat soon.

Social Good and PMIEF
Led by Dinara Khalitova, Secretary-Treasurer, our Chapter continues to work on its Social Good initiatives to engage youth and non-profit organizations with the primary goal of knowledge sharing and inspiring youth and realize their potential by learning and applying project management skills. Our Social Good Outreach team - Andrea Noronha (PMI Toronto Liaison to the PMI Educational Foundation (PMIEF), Jamal Shiwram and Ronald Chaves - focuses on leveraging project management for social good.

ON PD Day 2020 – Post-event access to video and local registration link
On November 7, 2020, PMI Toronto collaborated with five other Chapters in Ontario held a PMI Ontario Chapters Virtual Professional Development Day - Project Management Skills for the New Normal. For those who did not have a chance to attend this virtual event, the event recordings will soon be available on demand. Don't miss a chance to earn PDUs while learning tips on how you can refine your project management skills in our current environment. For more details, check the PMI Toronto website.

Sincerely,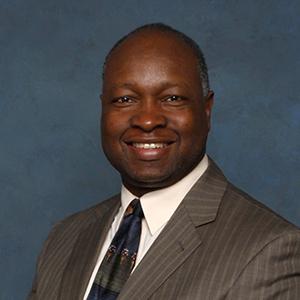 Dr. Jeffrey Thompson PMP, CSM, DBA
PMI Toronto Chapter President