<< Back
Sandy Matos31 May at 11:00AM
The Evolution of Sustainable Building
On May 12th PMIT Government Community hosted an event discussing the challenges and opportunities that changing policies can have on building sustainable solutions. The event was led by Alan Murphy (Green Reason) who through his 25-year career believes in the principle: If you can design and build it better, why wouldn't you? Alan covered career highlights and milestones, his interactions with policy standards and the shifts driving changes that led to building multiple sustainable projects.
The Synergy between Policies & Standards
Alan believes that "policies are developed and standards grow out of them." Originally government policies were developed to address societal concerns including protecting the environment and standards were then formed due to such policies. The evolution of policies and standards are  ingrained in the building industry as are codes and sustainability. 
Integrating New Ideas into Existing Standards
Alan described his early experiences in how he integrated new green ideas into existing standards and the challenges he faced with code regulations. His first project (Club Monaco Living Wall) was where he realized that sometimes you have to challenge codes and standards when you look at implementing new technologies. This project:
was the largest living/breathing wall in North America

introduced new technology—a biofiltration system using plants for clean air in buildings, removing toxins and CO2 from the air

the code said the design had to be ASHRAE 62.1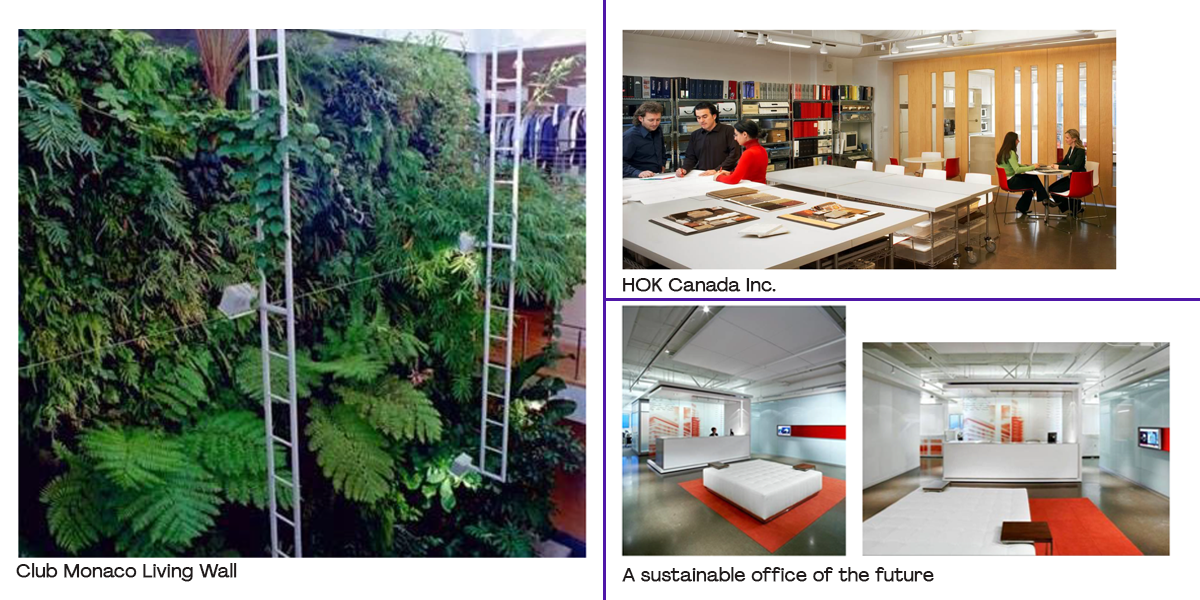 This first project ignited Alan's passion for sustainability. In 2004, he worked on a build for HOK Canada Inc. in Toronto that implemented the highest sustainability standards but the client didn't want it to look green. This was certified LEED CI Gold—the highest CI projects at the time. TD Bank's Green Roof project was inspired by Toronto's green bylaw. This project culminated in the convergence of policy, governance, and collaboration. One of Alan's favourite project's was for a small Autism Treatment facility in Scarborough. This certified LEED Silver project was delivered under budget proving that sustainability doesn't have to exceed budgets.  
Evolving Projects
Voluntary standards have led to market transformation. Over the years the industry realizes it has to build better leading to stringent standards, codes, and policies. U.S. Green Building Council (USGBC) has committed to continuously update their rating systems—released quarterly. One of the first LEED v4 buildings—PCL Toronto District Office—is nearly complete in downtown Toronto. This building is designed with more sustainable features.
There is a new shift happening in building standards. Instead of focusing on the mechanical frameworks of buildings, the idea of inclusion brings people to the forefront. The new focus is to design environments that focus on human health and wellbeing. WELL and Fitwel are standards that see people at the centre of any design meaning building environments should include plans on how it will affect people's mental and physical well being in a positive way.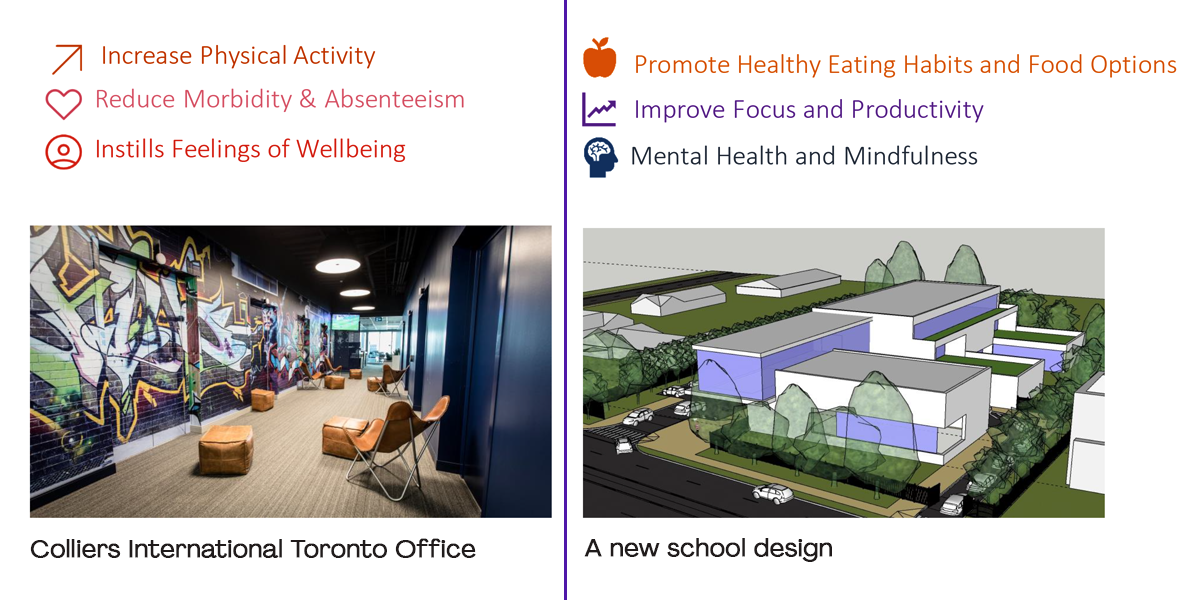 Putting all the Pieces Together 
Green building standards have been shifting focus from just the buildings themselves. In order to shift into a sustainable way of living you need to consider the community level. Some community level standards include LEED-ND, Living Community Challenge, One Plant Living and LEED for Cities. Evolving policies are important to follow including at the municipality level with each city releasing their own policies on zero emission frameworks. Standards shift as well including the Zero Carbon Building Standard which focuses on embodied carbon and emissions carbon. Alan Murphy says that "the conversation of sustainability design is becoming much less of a filter and more of an integrated conversation." Building standards are ever-changing and happen far more frequently than in previous years. 
Alan Murphy shares some lessons he has learned along the way. 
Sustainability is Client-based

Help clients' understanding of sustainability

Identify what is important to the client (energy, carbon footprint, health and well-being)

Build the right team (cheapest team is not the necessarily the best team)

Figure out what is right for each project (one size doesn't fit all)

Understand the minimum requirements (can these lead to opportunities?)

Navigating Change

Shift in the conversation from being LEED focused to well-being and low-carbon design (e.g., long-term care facilities that have a healthy environment for staff)

There are challenges with prescriptive standards (e.g., LEED)

Make valuable-based decisions about what your sustainable goals are for projects

When one standard doesn't work—build your own

Challenges 

Misunderstanding of cost

Managing client expectations

Prescriptive vs. performance standards (evolving conversation)

Choose the right standard for your project

Opportunities

Opportunities come in various standards (e.g., small vs large scale)

Invest in your people

Building standards allow clients to have workspaces that are healthy and efficient

Sustainability is at the forefront of policy development 

Increase in government funding

Net Zero Impact

Shift in building standards to focus on net zero 

Strong influence by global demand to decrease greenhouse emissions 

Shift in building standards

Buildings are Canada's largest source of carbon pollution

Zero Carbon Building Standard

Passive House

Toronto Green Standard

Canada's Federal Budget

By 2050 net-zero emissions in Canada

$1.5 billion program to promote green building through retrofits

$5 billion to support Net Zero Accelerator Program

$17.6 billion for green recovery (e.g., new jobs, clean economy, fight against climate change)
Why Does this Matter to Project Managers?
As Project Managers we can lead the conversation toward sustainability because:
We often are the first influence on our clients

We are responsible and accountable for defining and achieving objectives

We see the impact of conversations 

We must evolve with the needs and preferences of our clients

We can't help clients make informed decisions if we are not informed ourselves
Alan Murphy is a founding partner of Green Reason Inc.—an integrated sustainable management company. The main goal is to help clients build better. Alan is also a founding director of Passive House Canada and a current member of the Canada Green Building Council's Materials and Resources Technical Advisory Group and the University of Waterloo Faculty of Engineering Dean's Advisory Council.