<< Back
Roberta Jane Heggie16 November at 07:10AM
Transgender Day of Remembrance


Saturday, November 13th was the first day of Trans Awareness Week, a week to celebrate transgender people and on Saturday, November 20th it is Transgender Day of Remembrance. It is a day where transgender people remember those in our community who have died at the hands of violence. My hope in writing this article is to help everyone understand how difficult it is to be different and to live authentically. 
Transgender and non-binary people experience gender differently from most people and this difference makes people curious; sometimes threatened and sometimes violent toward trans people. In the workplace, violence against trans people is not likely to result in physical injury because most workplaces have rules of conduct, coupled with the laws of society, to prevent and address such behaviour. However, have you ever considered the things you say may have a negative effect and could lead to violence at some point? Have you considered the jokes you tell? If you are angry or threatened by someone then your discourse with—or around—them could become quite hostile. Consider how you actually feel in the moment before making a hurtful comment. How does this person make you feel? For example, do you have a negative reaction toward a trans woman using the lady's room? Are you tempted to say something hurtful to them? Transgender people encounter negative reactions like this all the time and they are hurtful. If you thought that saying something like, "Didn't you used to use the men's room?" even as a joke, I urge you to refrain from doing so because it's definitely not funny. 
The Alarming Statistics of Transgender-related Homicides
Violence toward trans people (especially toward trans women of colour) is very high. In 2013, the majority of hate crime homicide victims were transgender women (72%). More than two thirds of homicide victims were transgender women—67% of homicide victims were transgender women of colour—yet, transgender survivors and victims only represent 13% of total reports to the National Coalition of Anti-Violence Programs (NCAVP).
Transgender people of colour were more likely to experience police violence. Transgender people of colour were 6 times more likely to experience physical violence at the hands of law enforcement compared to White cisgender survivors and victims (Source: NYC Anti-Violence Project article by the National Coalition of Anti-Violence Programs (NCAVP) on Hate Violence Against Transgender Communities.)
You may think that your hostility and disrespectful comments toward trans people are not violent. You might even think that one "little" joke is hardly an attack. I am asking you to please think about the number of people who would commit violent acts. Did they also hold little respect for a trans person? Consider the statistic mentioned above, NCAVP reports that 13% of those reporting violence are transgender and yet "more than two thirds of the homicide victims were transgender women." In the general population transgender people make up <1%—between 0.5% - 1% (Source:  Office of Justice Programs article on Responding to Transgender Victims of Sexual Assault.)
Transgender People Matter
Attitudes toward transgender people matter. They matter in terms of quality of life and even life expectancy. This year the TGEU reported that 375 trans or gender diverse people have been murdered, the vast majority of those were trans women or femmes and were persons of colour.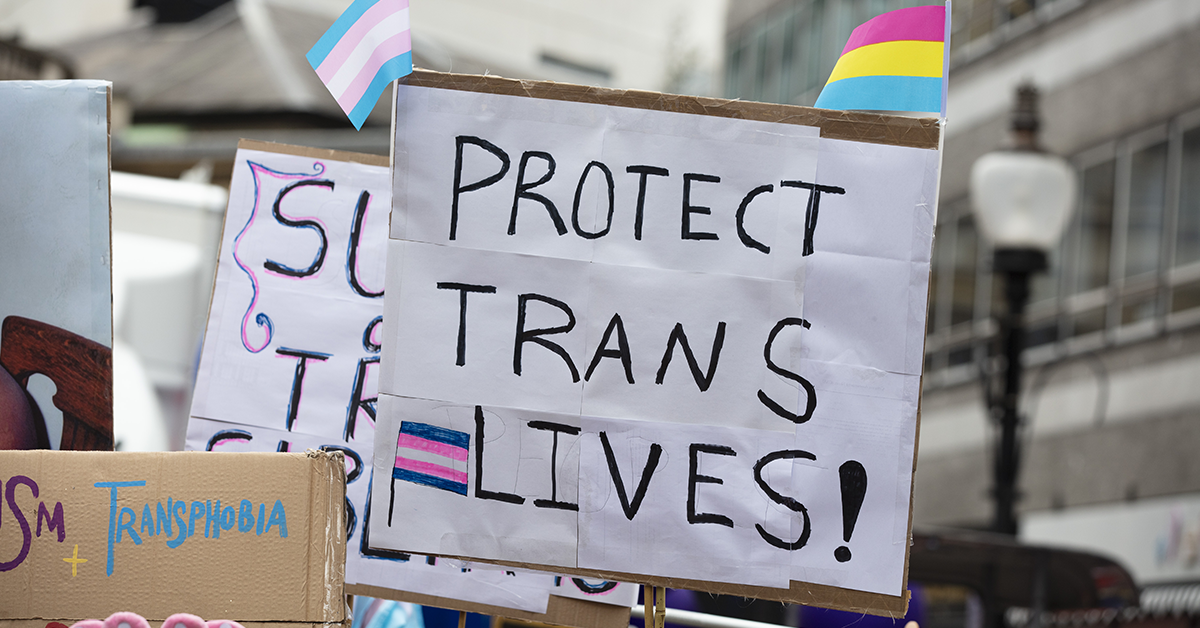 Not all incidences of violence start with a punch to the face, they start with anger, fear, or distrust. Please, this week, start by considering your thoughts and feelings toward your trans colleagues and remember that we all are deserving of respect and dignity. Your words matter, your actions matter, positivity toward a trans person sends a message to anti-trans hate groups that they do not have your support. It sends a message to everyone in your organization that Trans Lives Matter and Trans Rights Are Human Rights. 
Thank you for reading and please keep love in your heart. 
#TransAwarenessWeek #transdayofremembrance #translivesmatter #transrightsarehumanrights
---