<< Back
Samara Gravesande, Rehnuma Rahman05 July at 07:00AM
Volunteer Awards 2022: Celebrating a Dedicated Community

After two years of virtual meetings, networking, and celebrations PMI Toronto Community volunteers met in-person for its annual Volunteer Celebration and Awards ceremony. On June 16, 2022, the Volunteer Portfolio hosted the evening's festivities and celebrated all PMI Toronto volunteers' contributions. The night was filled with laughter and great conversations amongst the attendees. It was just so great to see everyone or even meet for the first time. It made the celebration and awards presentation all the more enjoyable.
All PMI Toronto Volunteers are exceptional in what they do for the Chapter and the project management community. The awards presented this year recognize some of the PMI Toronto volunteers that have gone above and beyond their contributions into  making our Chapter and its community a place where all professionals interested in project management could join, learn, and grow.
Congratulations to all the winners!
About the Awards
New Volunteer Excellence
Awarded to the individual that has served as a volunteer with the Chapter for less than a year and whose contributions have positively impacted our membership and Chapter's objectives.
Outstanding Volunteer
Awarded to the individual that has superseded their contributions to the Chapter.  They have positively impacted the Chapter, its members, and our community at large through their innovation, dedication, and commitment to PMI Toronto Chapter. 
Volunteering Leader
Awarded to an individual that distinguishes themselves through their leadership. They have been able to positively influence their peers and fellow volunteers by advancing activities that are critical for PMI Toronto members and the strategic objectives of the Chapter.
Volunteer of the Year
Awarded to the individual with the greatest impact on advancing the project management profession through PMI Toronto initiatives and its local communities of practice. This includes mentoring fellow members or aspirants to the project management profession, being involved in project management events, organizing, creating, or enhancing programs for members, creating local communities and improving the profession at large.
Award Recipients
We honoured five of our dedicated volunteers at this year's celebration. Each of these individuals have made a significant contribution to PMI Toronto, their teams, and fellow members. 
Congratulations to the following award recipients for their dedicated service to PMI Toronto.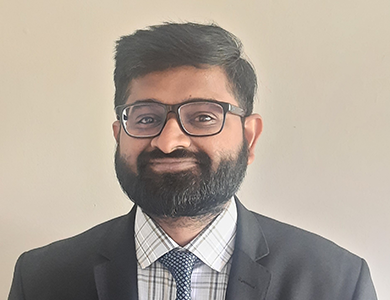 Akash Patel: New Volunteer Excellence
Akash volunteers with the Membership Portfolio and has made great strides in his first year as a PMI Toronto Chapter volunteer. His knowledge and expertise have been invaluable to the work being done by the Membership Portfolio. His work has elevated the team into bringing new programs and services to all our members. He is always willing to help his fellow team members and his tech-savvy skills have assisted on multiple occasions at events.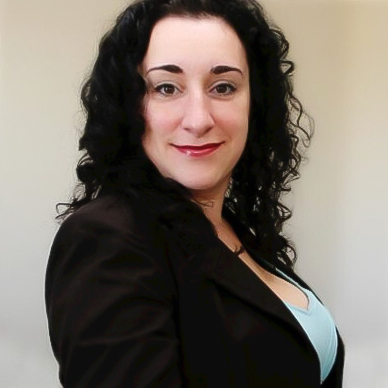 Elizabeth Bartolo: Outstanding Volunteer
Elizabeth has been a volunteer with the Communications Portfolio for over two years. This past year she has been the team lead for the Social Media & Marketing team and creates, schedules, and manages the social media, design, and marketing for the Chapter. Her work informs our members and social media followers on the events, programs, and all Chapter communication. Her work has increased the Chapter's social media reach over the last year and her social media graphics have caught the attention of several longstanding and new members in multiple  Chapters. This year she worked to create exceptional videos featuring past mentors and mentees that increased greater interest and applications for the Career Accelerator Program. Her dedication to quality is impressive beyond measure and she has worked tirelessly to create an impressive brand for the Chapter.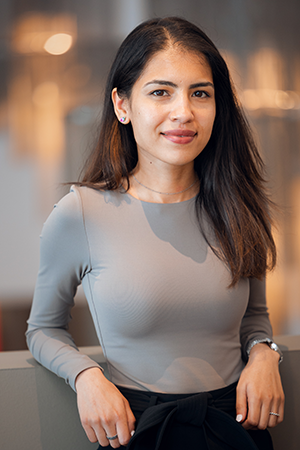 Wafa Rohillah: Volunteering Leader 
Wafa volunteers with the Membership portfolio and her leadership and drive have led to greater numbers of participants at the Chapter's virtual events using Kumospace. She orchestrated the events seamlessly which increased participation at every social and professional networking virtual event in the last year. Several attendees have said how smooth the events were and how much they enjoyed the virtual networking experience.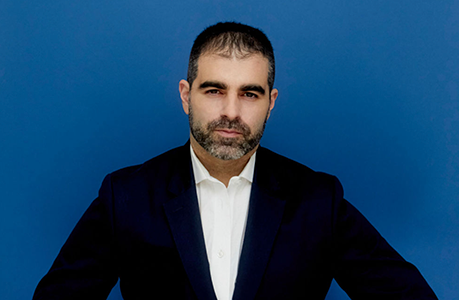 Serafim Mangas: Volunteering Leader
Serafim has been an active volunteer and PMI Toronto Chapter member for a few years. He has been the Chair of the Construction community and has organized and managed multiple, successful events for the Chapter. This year the Construction community hosted the very first in-person event in early May which was all thanks to Serafim's leadership. The event was a huge success. There is so much more to come from the Construction community in the next year so stay tuned for Serafim and his team to bring more exciting events to our members.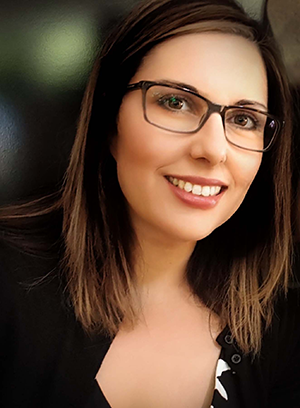 Sandy Matos: Volunteer of the Year
Sandy has volunteered with the Communications Portfolio for over two years. About a year ago, she graciously stepped into the role of Vice President and Creative Director, in addition to being the Portfolio's Content Lead. Working in tandem with the Communications Director, Sandy has expertly led the Chapter's Communication initiatives and paved the way for a creative direction that fulfills PMI Toronto's mandate of  growing Toronto's project management community, as well as supporting and showcasing the transformative work of our volunteers and membership. Sandy's skill, leadership, and direction are evident in each of PMI Toronto's widely successful communication campaigns from daily social media posts and event promotion, to our Weekly Scope and Volunteer Newsletter, our website, and our regular blog contributions. As Content Lead, she works with a team to write intriguing articles that highlight PMI Toronto events and that inspire and guide our membership to success, such as her revamp of the monthly "PMP Tips" and her "Member of the Month" member highlight. Like an experienced conductor, Sandy orchestrates a team of skilled volunteers and ensures that they are supported and given the space to flourish, contribute, and thoroughly enjoy their roles. The end result is a beautiful symphony that continues to spotlight PMI Toronto both locally and nationally. 
Each of these volunteers have been recognized for their contribution, innovation, professionalism, and partnership. Our Chapter is better because of the work they do. Thank you to all our volunteers, who make our Chapter a great place for fellow volunteers and members. 
Volunteer with Us
All our volunteers bring something special to our Chapter and elevate our members and non-members' experience at each of our events. If you are interested in joining our Chapter and being a volunteer (you can even earn those valuable PDUs) please review our open positions (https://www.pmitoronto.ca/volunteer-at-pmi-toronto) and apply through the Volunteer Relationship Management Systems (VRMS). If you have any questions about volunteering please contact us at volunteers@pmitoronto.ca.