<< Back
Julia Turkheim16 March at 12:00PM
Innovation and Disruption in Affordable Housing
On February 24, PMI Toronto's Government Community hosted Innovation and Disruption in Affordable Housing with guest speaker Salima Rawji, Vice President Development for CreateTO, the City of Toronto's Real Estate Agency. 
City of Toronto - Housing Now 
Through an engaging lens of strategic policy, program design and project management, Salima walked attendees through the City of Toronto's Housing Now initiative, a series of projects first launched in 2018 to form an innovative, mega-project that's activating City-owned sites for the development of affordable housing. 
Now on its second phase of delivery, Housing Now supports 17 different sites across Toronto and is steadily scaling the number of affordable rentals the city has to offer. The City of Toronto is taking an innovative approach to meeting its ambitious targets: driving affordability through applying the profit (residual land value) obtained through market units to support the affordable component.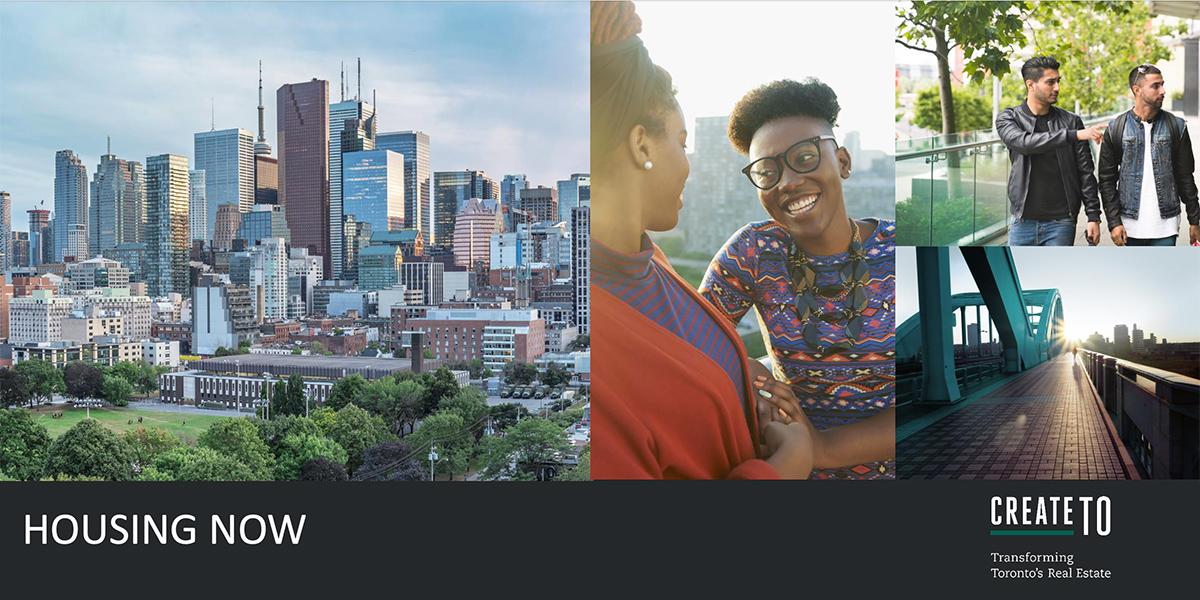 Affordable Housing: The Policy Response
As Salima explained, affordable housing is one initiative among the City of Toronto's broader range of responses to housing concerns, ranging from homelessness to rental, and ownership housing to long-term care for seniors. 
By promoting the development of mixed-income, mixed-use and transit-oriented communities, and strategically maximizing the land for the greatest public benefit, Housing Now is making housing more accessible while better preparing Toronto to meet the needs of current and future community members.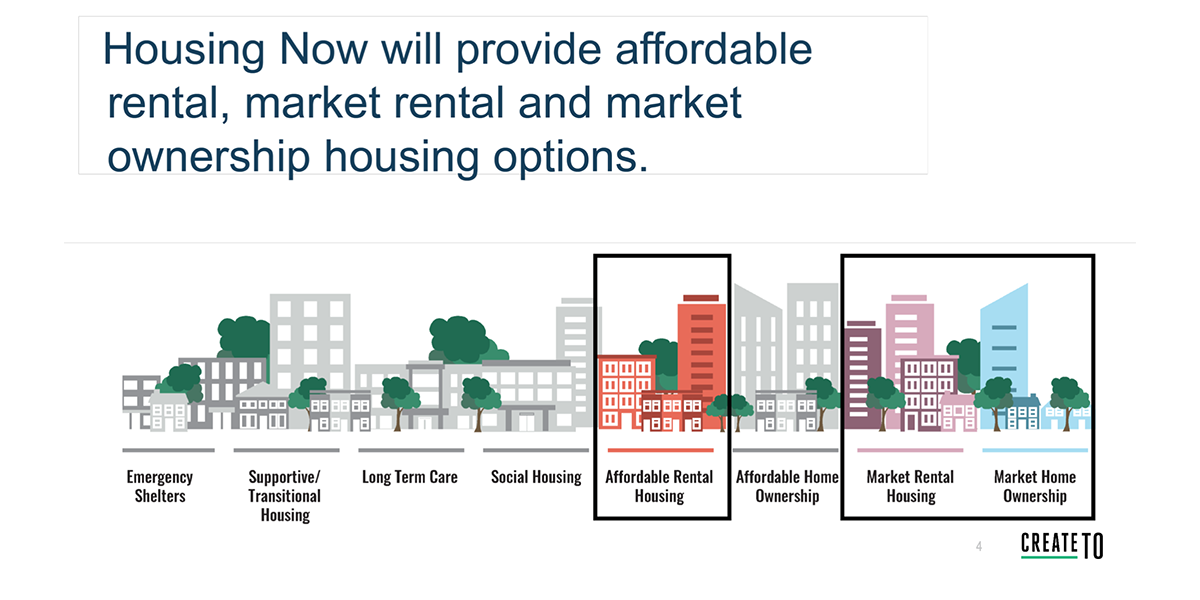 With these important objectives in mind, it raises the question – what kind of project management levers does it take to execute on this high profile, high value mega-project in a short timeframe?
Here's what we heard.
Partnerships are key
By design, the City took a multi-sectoral approach to the challenge of affordable housing. The private sector is a key partner in delivery because of what they bring to the process – they're the experts who are constructing, owning and leasing the buildings.

The broader community (e.g., neighbourhood members, special interest groups, Indigenous communities) are also partners in this work and each have a unique perspective and input on the process, making stakeholder engagement and consultation a critical and ongoing component of the projects' work.
Play to your strengths
With an ambitious timeline and targets, there's a need to recognize who does what best and play to those strengths. 
As public servants, Salima and her team bring their policy and program design lens to the work, as well as their regulation/zoning expertise, which means developments can move through zoning applications quickly, reducing risk for developers and getting to construction sooner.
Other important levers include relying on best practices and knowledge of the private sector (e.g., in construction, leasing), as well as tapping into multilateral partnerships across government where all levels are contributing to an important piece of puzzle (e.g., financing, incentive programs).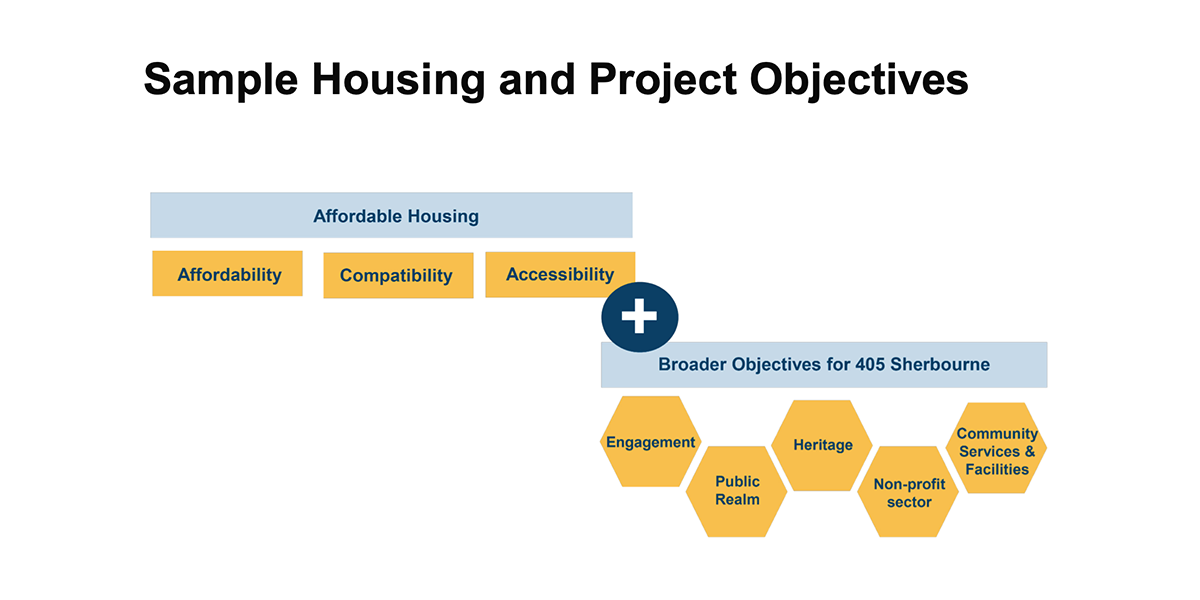 Keeping a clear vision 
Despite the breadth and depth of technical components fuelling these types of projects, Salima's team maintains a clear vision for their work – accomplish affordable housing while maximizing public benefits.
This vision has remained front and center through all stages of the project, including through the consultation process (e.g., in talking to the community about their needs and what this development could do to strengthen their community), and the design process which was driven by key questions like: How are we enhancing the public realm through this development? How will people be moving through this space? Is this space accessible?
Even when taking the projects to market, Salima described how every piece of relevant information is made available to bidders in order to mitigate risk and capture the value that ultimately drives more affordability for community members and helps the City meet their goals.
A clear vision keeps a team and a project stay on track.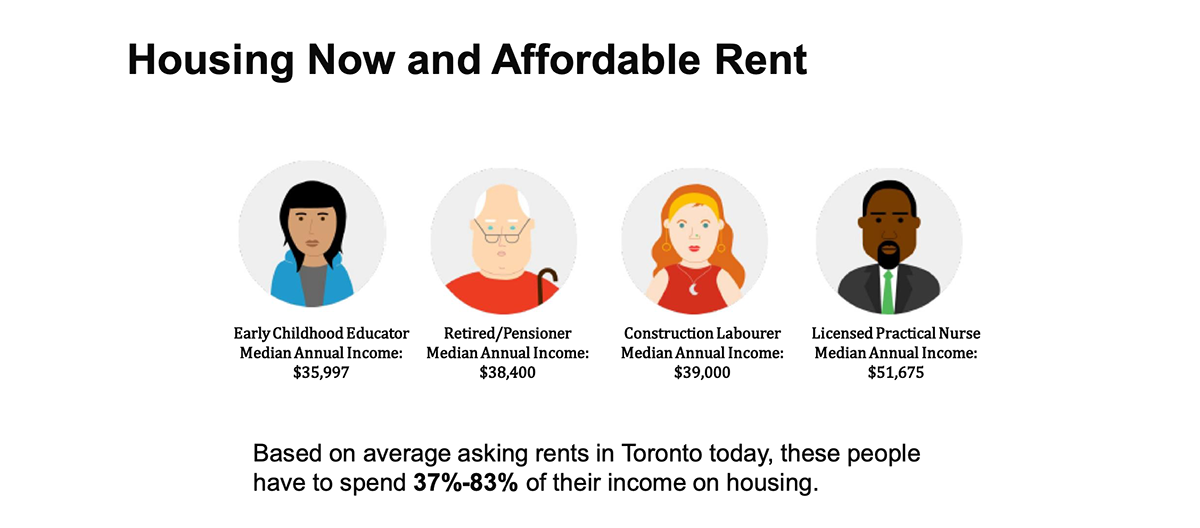 Building communities 
The issue of affordable housing has been especially highlighted during the current context of COVID-19 as service providers and professionals are keeping our communities – our hospitals, schools, stores and more – running. 
It goes without saying that a community where critical members, like Early Childhood Educators, Construction Labourers and Licensed Practical Nurses, can't afford to live isn't a sustainable one.
Affordable housing has the opportunity to build communities and strengthen all of the members who live there. 
You can learn more about how Toronto is addressing the spectrum of housing issues, including affordable housing, through checking out the HousingTO 2020-2030 Action Plan.  
For more events like this one, check out PMI Toronto's Calendar of Events. See you there!