<< Back
shirley.yuen19 November at 06:00AM
North American Leadership Institute Meeting (LIM) 2017, Chicago Oct 25-27, 2017
By Bola Otaraki
I'm a _________________________________________? As we arrived and approached this year's PMI Leadership Institute Meeting (fondly referred to as LIM) at the magnificent McCormick Centre in Downtown Chicago, Illinois, we were asked to self-attest by mentally filling in the blank on the standing banners. What are you? I'm a ______________ It was thought provoking and an excellent way to begin the LIM Experience. What is LIM? It is an opportunity for 1000+ chapter leads across the world to congregate in 1 place to learn from each other and improve their local communities! Inspiring! The question was, as a Project Management professional, what am I? A Change Maker? A Thought Leader? A Team Builder? A Difference Maker? A Complex Thinker? Or A Thought Provoker? The theme for the 2017 PMI Leadership Institute Meeting was "Difference Makers".
Mark Dickson, the Chair of the PMI 2017 Board of Directors encouraged us to tailor our LIM experience to meet our personal and professional goals; and the LIM was packed with all you will need for an amazing journey into Networking, Learning, Sharing, Laughing, Celebrating, Caring and Giving Back amongst Program and Project Management Professionals, Chapter Leaders and Business professionals from over 73 countries. As many as 9 simultaneous tracks were available to choose from - there was a little bit for everyone!
PMI Toronto belongs to Region 3 which consists of 18 Chapters in Canada (Ontario and all the way East) and the United States (North East). At the Region 3 LIM, our "Minutes" was a graphical representation of an incredibly creative Picture Recording! We had two wonderful sessions that deep dived into Coordinating a Technological Overhaul to Measure Member Engagement and success stories amongst other chapters for the Professional Development Day (PDS).
One of the most well attended sessions was Engaging the Next Generation of Millennials & New Professionals (#nextgenpm), we considered who the next generation really are and why it is critical to the sustainable growth of the PMI to engage, motivate and grow the presence and involvement of the Next Generation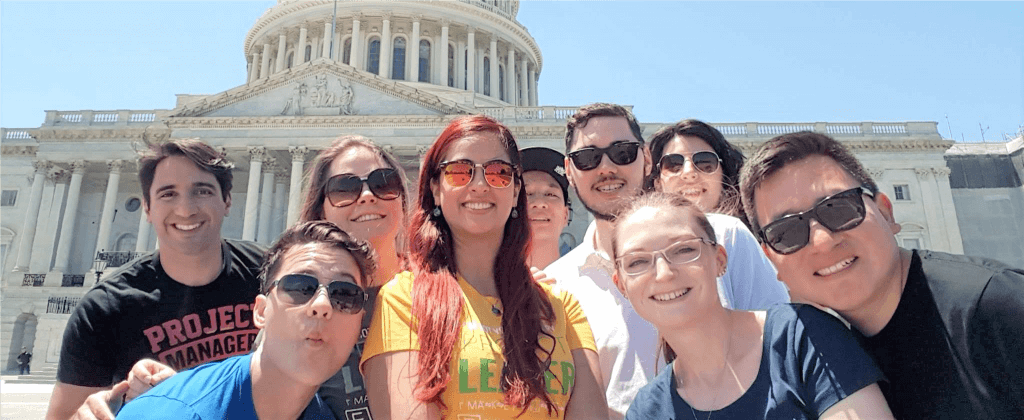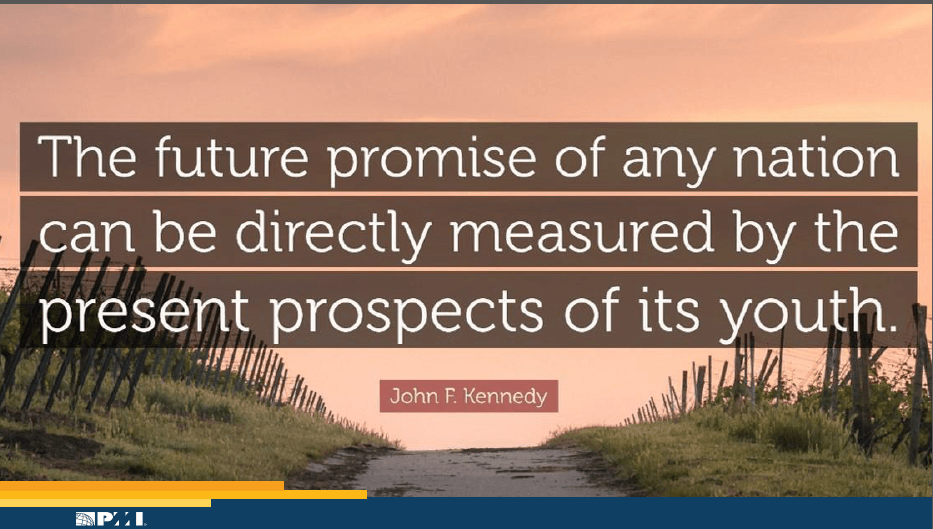 With interest in the Marketing and Social Media Portfolio of the Chapter it was with keen interest that we learnt about Leveraging the full power of the PMI brand through the Chapter Tools and Resources; the PMI Transformation and Value Proposition and other great Tips and Tools.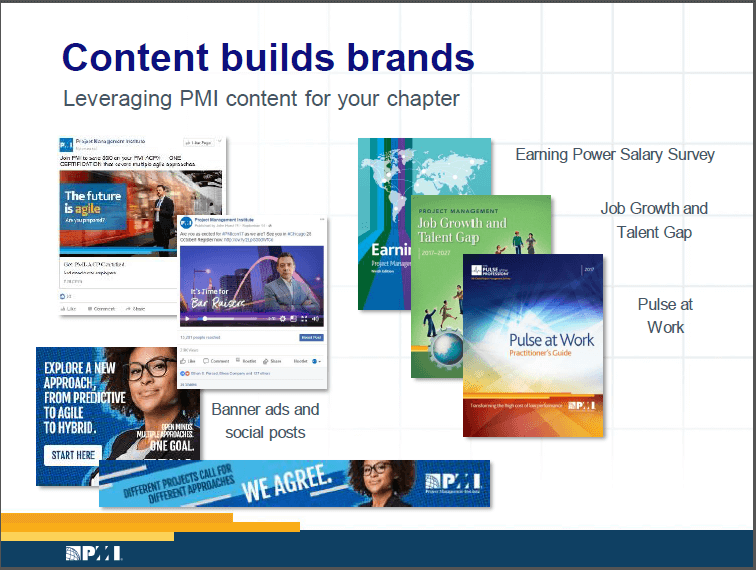 What is REAL Success was the question Israel Greene posed to his "full to capacity" crowd. We delved into the 3 key success themes of Knowing, Sowing and Growing. And, there was a second presentation with Israel, also full to capacity and just as engaging.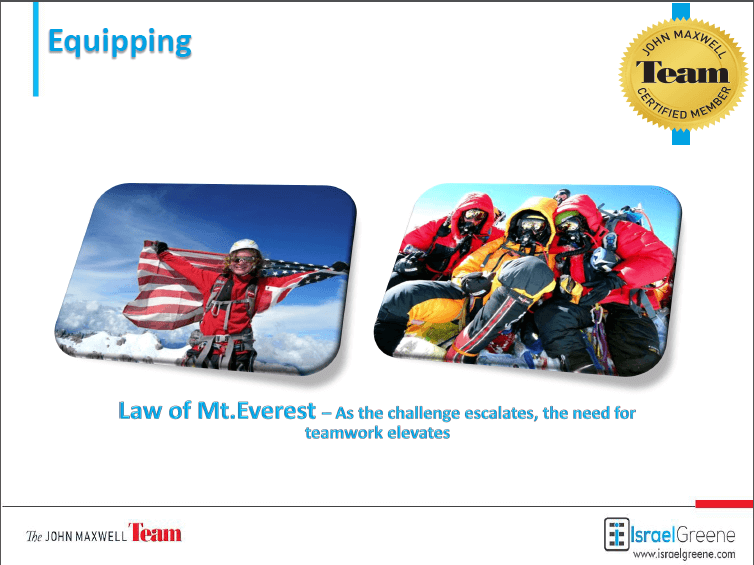 The Chapter was very pleased to re-connect with PMI Co-Founder James R. Synder as he re-counted the origins of PMI being founded in Philadelphia, PA in 1969, the vision, growth and modern day!

We were VERY lucky to have Mr. Synder join us in Toronto earlier this year.  There were a few sessions presented from PMI Educational Foundation (PMIEF) where Chair Marge Combe motivated us to give back "to inspire and empower people to realize their potential and transform their lives and their communities through the use of project management knowledge." The
3 Key note Speakers
, Derreck Kayongo, Carey Lohrenz and Sir Tim Berners-Lee (Bios below) were "phenomenal!" and the "LIM Experience" was REAL in all the presentations.
LIM Keynote Speaker: Derreck Kayongo : Keynote: Harnessing Your Power to Create Change
http://www.pmi.org/membership/lim-na/derreck-kayongo
LIM Keynote Speaker: Carey Lohrenz : Team-Building/Leadership/Strategy Expert & Author
http://www.pmi.org/membership/lim-na/carey-lohrenz
LIM Keynote Speaker: Sir Tim Berners-Lee : Inventor of the World Wide Web
http://www.pmi.org/membership/lim-na/sir-tim-berners-lee
LIM is a perfect time for Leading change, Learning, Sharing, Encouraging, Networking and taking your Project Management skills & knowledge to the next level. What was the
overall
assessment
of the 2017 LIM
? Tremendous! Many of us walked into the LIM Experience not knowing and humbled as "mere" chapter leaders by the time we left, we were all equipped to be Difference Makers! WOW! What an experience! References: (1) Learn about PMIef
here
. (2) View Keynote Presentations online
here
. (3) Read about the Talent Triangle
here
. (4) Look for current volunteer opportunities
here
. (5) Find a Local Chapter near you
here
Photo Gallery
LIM Keynote Speakers
LIM Keynote Speaker: Derreck Kayongo
From a young Ugandan refugee to a successful entrepreneur, human rights activist and renowned global health expert, Kayongo galvanizes audiences to seize the power of observation to identify issues and effectively solve any challenge.
With undeniable charm, palpable passion, and endearing wit, Kayongo brings his story and guiding principles, coined as S.E.L.F., standing for service, education, leadership and faith, to life in emotionally packed presentations that stay with you long after his closing remarks. Kayongo is the founder of the Global Soap Project, which recycles partially used and discarded bars of soap from thousands of hotels and redistributes it to disadvantaged populations around the world. Since its founding in 2009, the Project has distributed soap to more than 90 countries where close to 2 million lives are claimed each year due to lack of proper hygiene. Kayongo's experience as a human rights activist, combined with his lifelong commitment to his work and notable rhetorical skills earned him his current role as the CEO at the National Center for Civil and Human Rights. Called a "living embodiment of the Center's mission," Kayongo is elevating the visibility of the Center and expanding its vision beyond its geography. Recognized with a range of honors and awards for his activism, including as one of CNN's Top 10 Heroes award in 2011, most recently Kayongo was selected by President Jimmy Carter to interview him as part of the National Archives' Amending America Initiative. Keynote: Harnessing Your Power to Create Change As Founder of the Global Soap Project, Derreck Kayongo has built a multi-million dollar venture which takes recycled soap and distributes it through global health programs to people who lack access to it around the world. He breaks down the key factors that have led to his personal success; (S.E.L.F.) Service, Education, Leadership and Faith and shares his account of life as a Ugandan refugee and the turning point which lead him to a brilliant transformation as a social entrepreneur. He calls upon audiences to stop complaining and to start taking responsibility, to consistently seek opportunities to improve, and most importantly, to maintain faith in yourself and your team to create an environment where everyone is empowered to thrive. He brings you on an emotional journey – there will be tears of joy; most of the time, laughter. But every time, the story is real.
LIM Keynote Speaker: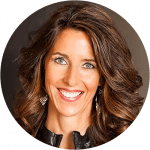 Carey Lohrenz
First Female U.S. Navy F-14 Tomcat Fighter Pilot,
Team-Building/Leadership/Strategy Expert & Author
As the first female U.S. Navy F-14 Tomcat fighter pilot, Carey Lohrenz knows what it takes to succeed in one of the most demanding, extreme environments imaginable: the cockpit at Mach 2. As a former combat-mission-ready U.S. Navy pilot, Lohrenz is an expert at working in fast moving, dynamic environments, where inconsistent execution can generate catastrophic results. By seamlessly translating the lessons she learned to challenges in business, she provides applicable insight on market change, customer evolution and the importance of adaptability. Author of the Wall Street Journal bestselling book,
Fearless Leadership: High-Performance Lessons from the Flight Deck
, she outlines her experiences and advice on how to supercharge performance in today's competitive business environments. Praised by top business leaders, from Fortune 500 executives to middle managers, her book provides insight on the importance of setting a bold vision to bring the team together and stay resilient through hard times. A leadership expert and dynamic speaker, Lohrenz has been requested by name by top Fortune 100 businesses to speak on her knowledge and experience leading high-performing, diverse teams. She has delivered her leadership and strategy expertise to companies including Cisco, Underwriters Laboratories, AT&T, Kimberly Clark, State Farm Insurance and Sea Ray Boats.
LIM Keynote Speaker: Sir Tim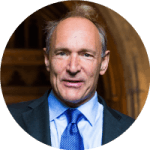 Berners-Lee
Inventor of the World Wide Web
Sir Tim Berners-Lee invented the World Wide Web in 1989 while working as a software engineer at CERN, the large particle physics laboratory near Geneva, Switzerland. With many scientists participating in experiments at CERN and returning to their laboratories around the world, these scientists were eager to exchange data and results but had difficulties doing so. Sir Tim understood this need, and understood the unrealized potential of millions of computers connected together through the Internet. Sir Tim documented what was to become the World Wide Web with the submission of a proposal specifying a set of technologies that would make the Internet truly accessible and useful to people. Despite initial setbacks and with perseverance, by October of 1990, he had specified the three fundamental technologies that remain the foundation of today's Web (and which you may have seen appear on parts of your Web browser): HTML, URL, and HTTP. He also wrote the first Web page editor/browser ("WorldWideWeb") and the first Web server ("?httpd"). By the end of 1990, the first Web page was served. By 1991, people outside of CERN joined the new Web community, and in April 1993, CERN announced that the World Wide Web technology would be available for anyone to use on a royalty-free basis. Since that time, the Web has changed the world, arguably becoming the most powerful communication medium the world has ever known. Whereas only roughly one-third of the people on the planet are currently using the Web (and the Web Foundation aims to accelerate this growth substantially), the Web has fundamentally altered the way we teach and learn, buy and sell, inform and are informed, agree and disagree, share and collaborate, meet and love, and tackle problems ranging from putting food on our tables to curing cancer. In 2007, Sir Tim recognized that the Web's potential to empower people to bring about positive change remained unrealized by billions around the world. Announcing the formation of the World Wide Web Foundation, he once again confirmed his commitment to ensuring an open, free Web accessible and meaningful to all where people can share knowledge, access services, conduct commerce, participate in good governance and communicate in creative ways. A graduate of Oxford University, Sir Tim teaches at Massachusetts Institute of Technology as a 3Com Founders Professor of Engineering and in a joint appointment in the Department of Electrical Engineering and Computer Science at CSAIL. He is a professor in the Electronics and Computer Science Department at the University of Southampton, UK, Director of the World Wide Web Consortium (W3C), and author of Weaving the Web and many other publications.