<< Back
Vassilis Anastasiadis, PMP, MSC06 March at 03:00PM
PMI Global Summit: What happens in Vegas, stays in Vegas!
It's been a while..
The last in person Global Summit took place in Philadelphia in 2019 and it left me feeling motivated and energized having heard the many inspiring and amazing stories of my colleagues. After two (long!) pandemic years, it was once again time for PMI members from all over the world to get together and celebrate success and innovation. The world, of course, has changed since 2019 and I am sure I wasn't the only one feeling a bit nervous when I boarded the plane to Las Vegas. Would PMI be able to deliver once again and organize yet another successful summit? Would people turn up for it? Have we forgotten what it feels like to be amongst people, talking and socially interacting? Well, PMI did deliver and people did turn up - en masse! Almost 3,500 project managers, professionals and chapter representatives from all over the globe travelled to Las Vegas (and another 3,000 joined online), making this year's summit the biggest one ever held! PMI went the extra mile and secured a fantastic venue, Caesars Palace, produced an impressive lineup of speakers and events and made sure all attendees were well taken care of and entertained. What an amazing three days it was!
Agile, AI, work-life balance
During the event, more than 140 speakers, subject matter experts and chapter leaders held a number of educational sessions on a variety of topics, ranging from transformation, agility, volunteering and work life balance. From the sessions I attended (as well as the ones I had the opportunity to catch up with after the event), I have identified the following, interesting, trends:
Agile is getting more and more traction: Agile is everywhere, from the way we manage projects to the way we work, communicate, transform and deliver initiatives. Saud Anver even talked about the possibilities of incorporating the Agile methodology in Construction, one of the most predictive environments out there!
Work life balance in the post pandemic world is attracting a lot of attention: A whole range of topics touching on work life balance were presented during those three days. Everything from managing stress, juggling work life balance while working from home, handling change inside and outside the workplace, to being more empathetic and using games to better engage with your project teams. Sandy Lamb gave a compelling presentation on empathy, being socially aware, assessing your emotional intelligence and learning new ways to demonstrate care for your project teams.
No, AI won't replace us, but it is here to stay and help us become better: I think it goes without saying that AI is a big buzzword, is a trendy subject and it was inevitable that it would find its way into the Global Summit. I am particularly interested in the topic - I am a firm believer that it holds tremendous potential so I made sure I set time aside to attend as many AI related presentations as possible. And, I realized that AI is still in its infancy when it comes to project management. But, the opportunities are tremendous and the next few years will transform the way we manage projects. Dan Lefsky spoke about integrating Robotic Process Automation into our projects and my gut feeling is that this is where AI will excel. We are project leaders, forward thinkers and innovators. It's time we let AI deal with the mundane, repetitive tasks and focus on adding value to our organizations and profession!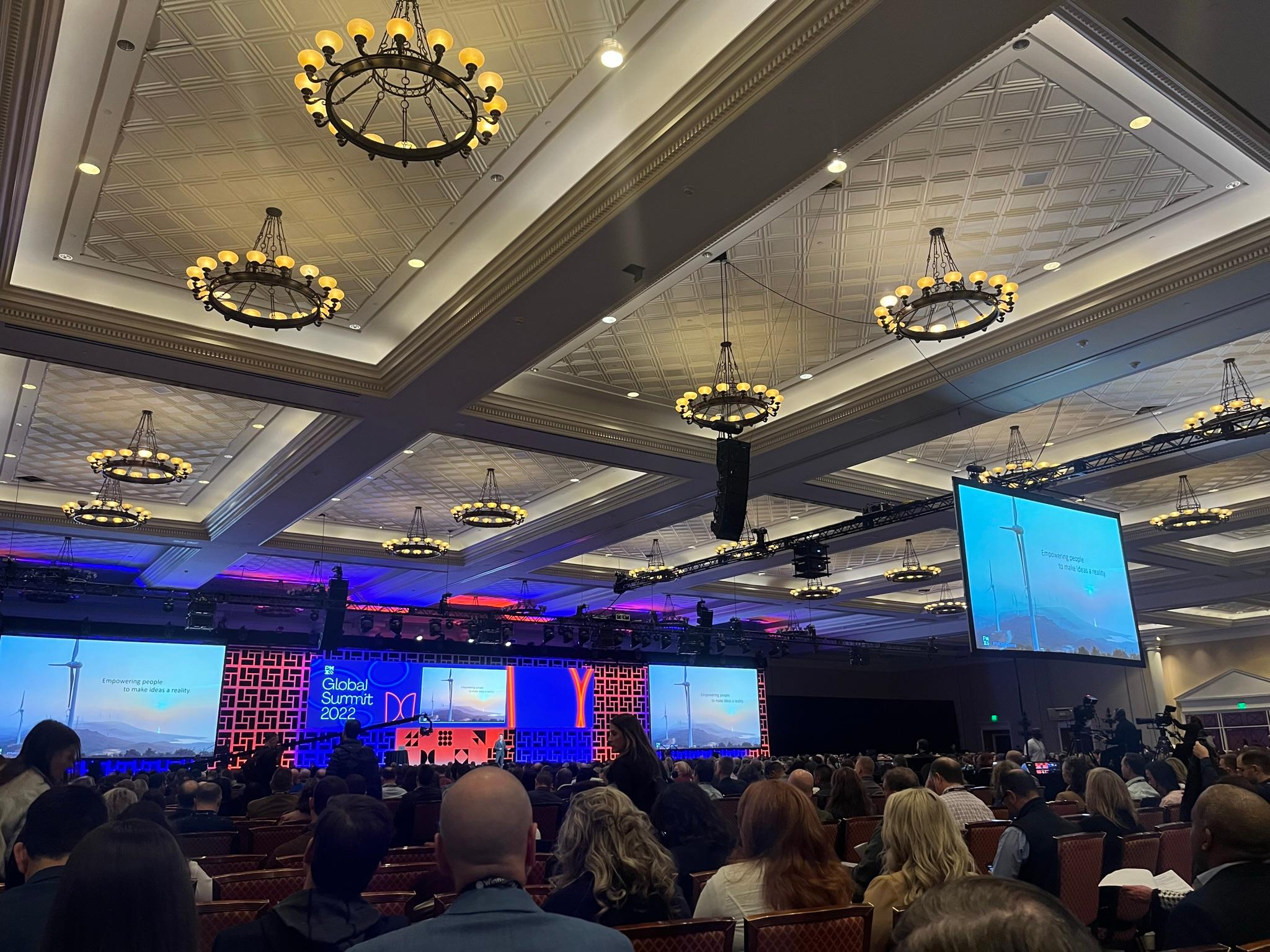 It wasn't all work-work-work
PMI pulled all the stops here. From the spectacular "ILLUMINATE!" awards ceremony, which although changed venue due to the weather conditions, still managed to be impressive and incredibly fun, to the happy hour nights held for the attendees as well as volunteers to the amazing opening and closing keynote sessions with the captivating and inspiring Amy Webb and Jessice O. Matthews. And if Magic Johnson hadn't pulled out at the last minute due to his health, I can't imagine how PMI could top that off next year!
I visited the Hoover Dam, thanks to PMI!
PMI organized three off-site learning excursions, to the Hoover Dam, the Cleveland Clinic Lou Ruvo Center for Brain Health and to the Downtown Las Vegas Event Center. All three excursions were curated to teach visitors the story but also demonstrate how some of the most complicated projects were managed. For me, visiting the Hoover Dam was in my bucket list and I am grateful for being able to cross that off my list and also learn about the story of the Dam and the surrounding cities and places.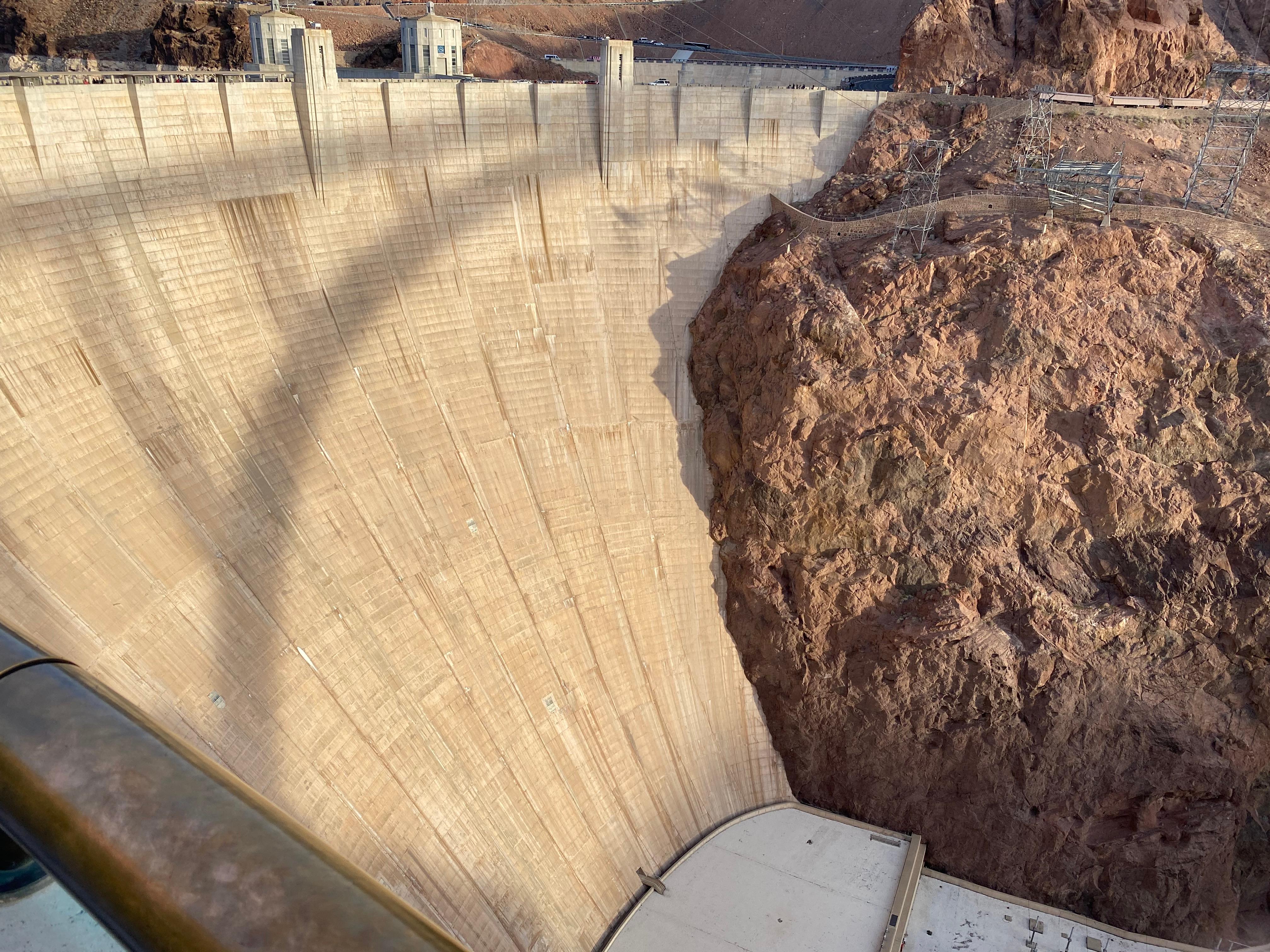 Big shout out to the Global PMI team for organizing the three off-site excursions! This was something I wasn't expecting and I'm so glad I secured a spot in one of them.
Parting thoughts
Attending a PMI Global Summit is an amazing experience! You get to listen to some of the brightest minds describing their vision as they are trying to solve the world's biggest problems, attend inspiring presentations, learn new project management skills and techniques (earn some PDUs too!), be inspired and motivated, and most of all - network with like minded people from around the world and celebrate success and innovation. For me, in particular, being both a professional and volunteer, getting the opportunity to socialize with my peers and fellow volunteers and recognize the impact we (volunteers) have was truly the pinnacle of those three days.
If you are passionate about project management, if you want to have fun, if you enjoy meeting new people and sharing your experiences, then the PMI Global Summit is well worth the time and investment.
Viva Las Vegas! Thank you for everything, see you in Atlanta in 2023!