<< Back
Sandy Matos16 August at 07:00AM
Understand and Apply Behavioural Science to Project Teams

Change is inevitable. As project managers we implement change initiatives and lead teams that adopt change. Organizations implement change but it's the people that are affected. So, how do people behave toward change? Paul Fjelsta spoke to PMI Toronto members at our Chapter meeting in May and presented the reasons people behave in certain ways when change is initiated. He also discussed valuable learning opportunities to identify how to deal with behaviour and the science behind learned behaviour.
Introducing Our Speaker
Paul Fjelsta has been a consultant for over forty years helping organizations and clients improve quality, costs, and productivity by imparting business process improvements and management with business-driven technology deployment and leadership development techniques. Paul launched accomplirⓇ in 2003 which develops next-generation improvement toolsets that integrate behaviour management into process improvements. These toolsets have been used to improve change initiatives over the last fifteen years. 
Understanding Behavioural Management and the Science
Behavioural science is driven by what we say or do. When implementing any type of change what people say or do will be the significant factor with any change initiative.
Nothing changes until behaviour changes!
Behaviour science is a framework that aims to pinpoint behaviour, how to enable the behaviour, and what consequences are used to encourage and discourage behaviour (see diagram below).

Paul outlines that behavioural science has proven that "consequences have a greater impact on behaviour change than antecedents alone." How people respond or react to change is important. Pinpointing behaviour is an essential step to understanding how to deal with it. Paul explains that pinpointing the behaviour is important to get the reasons behind it. This is done by:
> Being specific 
> Observing the behaviour
> Measuring the results
We all operate in different "behavioural sandboxes" and Paul proved this by conducting an exercise with participants to determine which effective leadership goal we have and how we can measure success to meet these goals. For example, to be a supportive leader you would identify how you would pinpoint this behaviour, how you support the behaviour, and how you measure the consequences or feedback to achieve optimal results.
The best way to understand consequences and feedback should be:
Specific – Identify how you can give feedback and it should be specific
Important – How the person receiving the feedback is affected and how do we deliver the feedback whether its negative or positive
Timely – Apply behaviour right away
Two different, but complimentary, approaches are behaviour management (external) and change management (cognitive). Paul explains that behaviour management focuses on change behaviour while change management centers on change values and beliefs. One of the methodologies presented was to see how behavioural deliverables come from the "ongoing leadership and employee engagement which optimizes success and sustainability." This is used by having members of project teams obtain feedback from key leaders in order to achieve behavioural deliverables. By using behavioural management tools can lead to assessing and understanding what people say or do. In order to drive the performance you want to achieve you need to understand where the behaviour first comes from.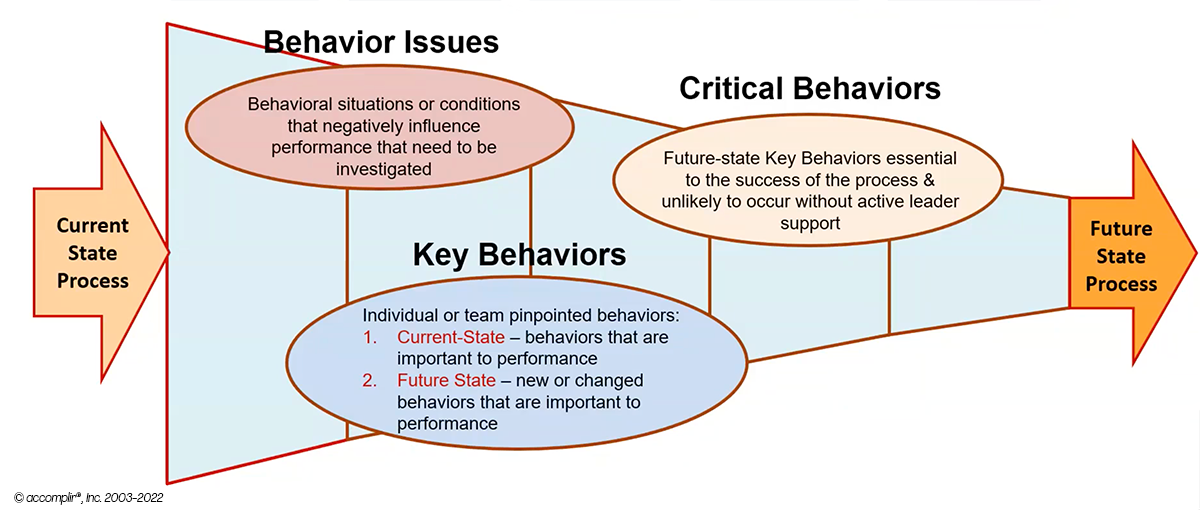 Applying the Science to Projects
How can you use this model in projects? The process to take would be to:
1. Obtain information for the project
2. Hold weekly schedule updates
3. Meet with cross-functional teams to resolve issues
4. Manage the schedule performance by holding regular meetings with leadership
When you incorporate the behavioural science methodologies into your work, you'll see a future state of "accelerated employee adoption and usage to improve the people-dimension outcomes, results, and ROI."
Paul Fjelsta concluded by walking us through some case studies showing how the methodology works and enables overall success and engagement of project teams. One thing to remember is that everyone is different so when applying the science not everyone will react the same way.
Attend a PMI Toronto Event
If you missed this great event and want to join us at our next one visit our event calendar. You can even sync PMIT's event calendar with your own, so you always know what's happening at the Chapter. Subscribe today!