<< Back
Marwa Suraj and Jacqueline Poirier21 August at 10:00AM
Understanding I IDEA (Intersectionality, Inclusion, Diversity, Equity, Anti-Black Racism)
The PMI Toronto Chapter Past President, Mitchell Fong, introduced the panel of speakers and passed the torch to the incoming President, Dr. Jeffrey Thompson. Our panellists, Margarita de Guzman, Aman Dhesi, Meryl Afrika identified with communities that face challenges, namely, the Asian community, the LGBTQ+ and the Black community, respectively. But they all highlighted the importance of advocating for the rights and freedoms of all groups.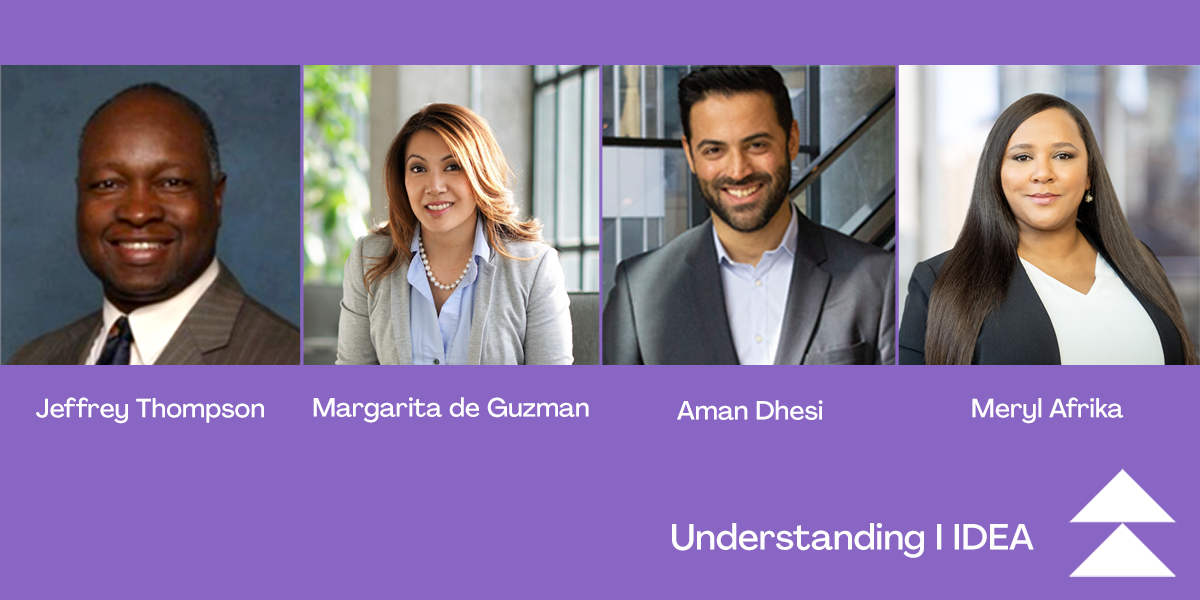 Prior to the start of the panel discussion, Jeffrey requested input from the audience to the following Word Cloud question: 
When you think of today's topic what one word would you use?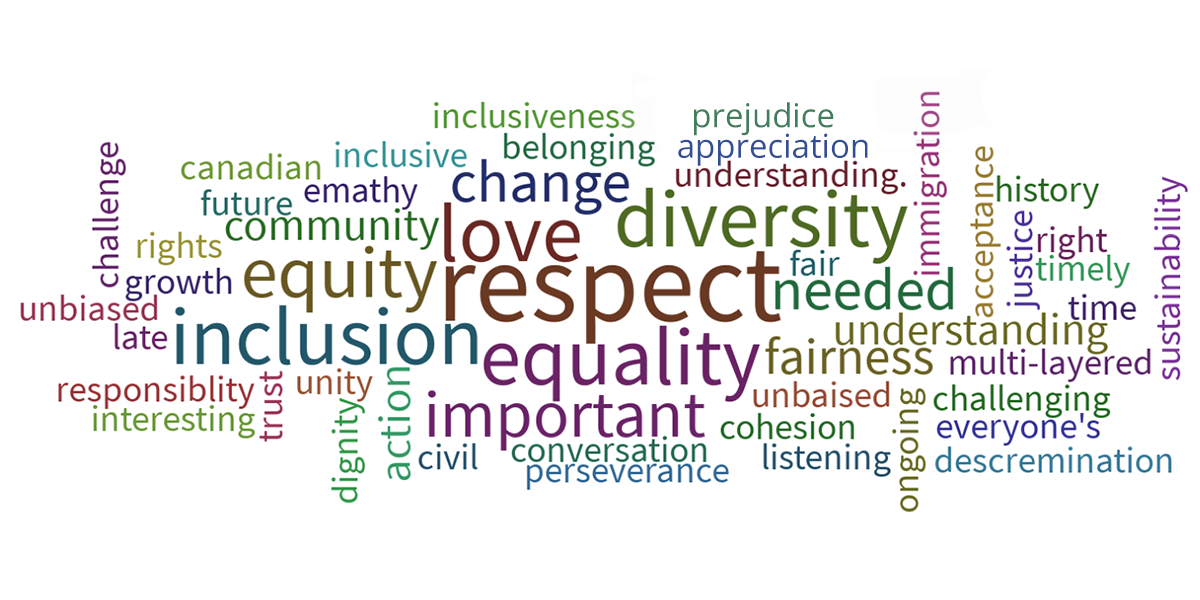 Introducing the I in IDEA as Intersectionality and Inclusion
The broader discussion has seen participation from various corporate organizations with remarkable steps in the right direction. That being said, there is a deafening silence from governmental bodies and law-enforcement agencies. For the civil rights action to have a meaningful impact, it requires a collective effort in our most subtle and trivial daily endeavours.
The event covered a wide range of topics, including white privilege, the pandemic's impact on marginalized groups, the microaggressions against the Asian community, and the subject of race-based workplace discrimination.
Let's discuss White Privilege
Aman rephrased the question to respond to a more relatable variant, "what white privilege is not?". Usually 'white privilege' refers to heteronormative white males. When you hear about white privilege, it's an opportunity to take your level of privilege and use it as a platform for access to others who do not share that privilege. We can create space for members of a community that have historically been marginalized. 
Canadian Context of Black Lives Matter
In Canada, we find it difficult to discuss topics of racism as some people are not comfortable with the topic. We see ourselves as a model country, but it's essential to start talking about these critical issues. Meryl Afrika stressed that BLM (Black Lives Matter) is not alien to the Canadian community. She said the norm of "Canadian niceness is equal to silence" was broken when protesters took to the streets to express their grievances and frustrations; in multitudes in the wake of the death of George Floyd. 
What does Allyship mean to you?
Mark, one of the audience members, commented on Allyship, saying, "Taking action and giving your time and self to the course is super important. Additionally, I feel we need to empower others with the resources to power their own advancement."
It's important to highlight that Allyship means using your privilege to amplify others' voices that do not have that privilege. On the topic, Aman introduced the counter-productive and sometimes harmful Performative Allyship, where we profess our support for a marginalized group without backing it up with meaningful actions.
The Importance of Pride History 
Pride is often thought of as a month of events and celebrations for the LGBTQ community. In recent years, celebrations in Toronto have been surrounded by an air of tension; noteworthy was when BLM members demanded police be excluded in the Toronto Pride Parade. Aman, in his review of Pride History, gave us a captivating snapshot of a milestone in the history of the gay liberation movement; June 28th,1968, the Stonewall Riots. He introduced the audience to two heroes Marsha P. Johnson and Sylvia Rivera, and their immeasurable contributions to gay activism.
Impact of COVID-19 on the Asian Community
Margarita, who identifies as a member of the Asian community, succinctly frames her lived experiences as, "...a pandemic within a pandemic." PMI Toronto Member, Edward Johnson commented, "The xenophobia against Asians in January and February was apparent in terms of people who said that they were not racist, but at the same time were abrupt to quit regularly going to Asian restaurants."
How can we make a difference in the broader discussion
The event reached a graceful ending with the president of the chapter, Dr. Jeffrey Thompson, asking the panel to share vital actionable points from the insightful talks from the evening. They shared the following: 
Educate: 
Read, watch, listen to content about white privilege

Educate yourself about the history of Indigenous people in Canada. A

link

to a free course by the University of Alberta.
Engage:
Join Inclusion and Diversity committees at work

Join the PMI Toronto Internal Diversity Committee (Coming Soon, stay tuned!)

Engage in dialogue on social media, Support CAUFP,  

Volunteer

#HealthNotHate campaign
Elevate:
Create a Safe Space for healthy discussions on these complex topics.

Engage in conversation with your peers. 

Amplify voices using your social media channels
Empower:
Make intentional actions to support groups that are traditionally marginalized. 

Buy from businesses owned by individuals in groups historically marginalized. 
After the panel discussion, Jeffrey requested input from the audience to the following Word Cloud question: 
After everything you've learned in today's session, what is one parting word that you're left with?