<< Back
Sofya Dallakyan10 May at 07:00AM
Bio-Diversity Initiatives: Canadian Sea Turtle Network
Canadian Online Event (CoE)
Event Highlight

Sustainability is an area that several industries are looking more closely at since it represents the future of our economy, environment, and society. It's considered the triple bottom-line principle—planet, people, and profit—and gaining importance with every passing day. Over the next millennium projects will interweave sustainability KPIs as part of their success measures. Depending on the business verticals we find ourselves in there's no question that sustainability will include a myriad of perspectives.
On March 10, PMI Toronto's Canadian Online Event (CoE) Committee hosted another guest speaker whose focus was on sustainability efforts. Kathleen Martin, Executive Director of the Canadian Sea Turtle Network (CSTN), introduced a flavour of a true sustainability initiatives from a non-profit organization's perspective. As with all CoE talks, PMIT aims to bring innovative and valuable discussions to our project management community, and this was another successful event. One of the evening's takeaways was enabling us all to reassess what truly matters for us as individuals and professionals. Even though typical projects evolve regularly, hearing from Kathleen Martin allowed us to realize that being agile can set the right priorities at the right time.
Introducing Our Speaker
Kathleen Martin is a founding member of the CSTN. Her interest in sea turtles revolves around how communication affects conservation, and how the link between conservation and economic development is key. During the evening, she shared stories and examples that showcase the importance of sustainability efforts.
She holds degrees in English literature from the University of Toronto (Hon. B.A. with Distinction) and Queen's University (M.A.). Kathleen has been an adjunct professor in Dalhousie University's School for Resource and Environmental Studies and was a lecturer in the Fred C. Manning School of Business at Acadia University. She is an award-winning journalist, and the author of Kamakwie: Finding Peace, Love, and Injustice in Sierra Leone, as well as of seven nature books for children, including Sturdy Turtles and Floating Jellyfish.
More About the Canadian Sea Turtle Network (CSTN)
Based in Halifax, Nova Scotia, CSTN is a charitable organization that works alongside scientists, commercial fishermen, and coastal community members to conserve endangered sea turtles not only in Canadian waters but around the globe. In 2007 CSTN won the Gold Canadian Environment Award for Conservation. Kathleen shared just how important it is to protect our Canadian waters because it's home to seasonal populations of endangered leatherback and loggerhead sea turtles. Did you know that the waters off Atlantic Canada are among the most important in the world for leatherbacks? These tropical turtles come here from their nesting grounds in Central and South America to feed and grow fat on jellyfish.
What We Can Learn from Leatherback Turtles
CSTN have worked with various sea turtle species in Canada, but PMI members and guests were introduced to one species in particular: the leatherback turtle. Kathleen discussed the scope of the conservational projects, what questions they aimed to address based on the turtles' nesting behaviour, migration abilities, and various other environmental factors. The journey of the leatherback turtles research project provided some key insights on how to navigate through uncertainties and apply agile techniques in different areas of project management.
Stakeholder Engagement
CSTN's story represents the first value of the Agile Manifesto which is "individuals and interactions over processes and tools." What made the leatherback turtles' project truly transformational was the cooperation of the different stakeholder groups. From scientists to commercial fishermen who were involved with this project it was clear that everyone was fully invested in protecting these creatures. For many years, scientific data in academia were able to provide sufficient reasoning on why leatherback turtles were spotted in the Canadian waters. However, in the last 20 years, the CSTN team has proven that individuals with different skills and experiences can significantly contribute to the project's success. While data is essential it was proven that the fishermen's experience can be quite critical. Afterall they are on the front lines with sea turtles in Canadian waters and fisherman are the greatest hope for keeping these animals safe.
Nonlinear Scope
As a charity organization, there are a lot of aspects to the work that cannot be controlled or ascertained easily. From a project management lens, it isn't possible to plan everything in a linear way. As Kathleen explained our plans shouldn't get in the way of our actions. This is the heart of the agile mindset. With an iterative approach, CSTN manages dispersed and diverse stakeholders by introducing various types of conservative programs. Trips to Trinidad and other research-based and educational programs become part of the program. Kathleen stated that "conservative projects need to be nimble and agile, which will engage and encourage all the community members."
Along with the iterative delivery, communication is another essential tool that helps the network stay connected and updated for ongoing activities. Being in a leadership role, Kathleen highlighted how conveying the correct information to stakeholders can be advantageous.
Risk Management
One of the main focus areas for non-profit organizations is managing the resources available for the project execution. Unlike large NGOs that are established and well-resourced to execute large-scale projects, CSTN is a small and independent entity that needs to develop innovative solutions to tackle challenges and be mindful of the risks associated with the projects. During the pandemic and lockdown regulations the CSTN team were able to balance resources by using careful risk calculations when their main sources of funding were put on hold.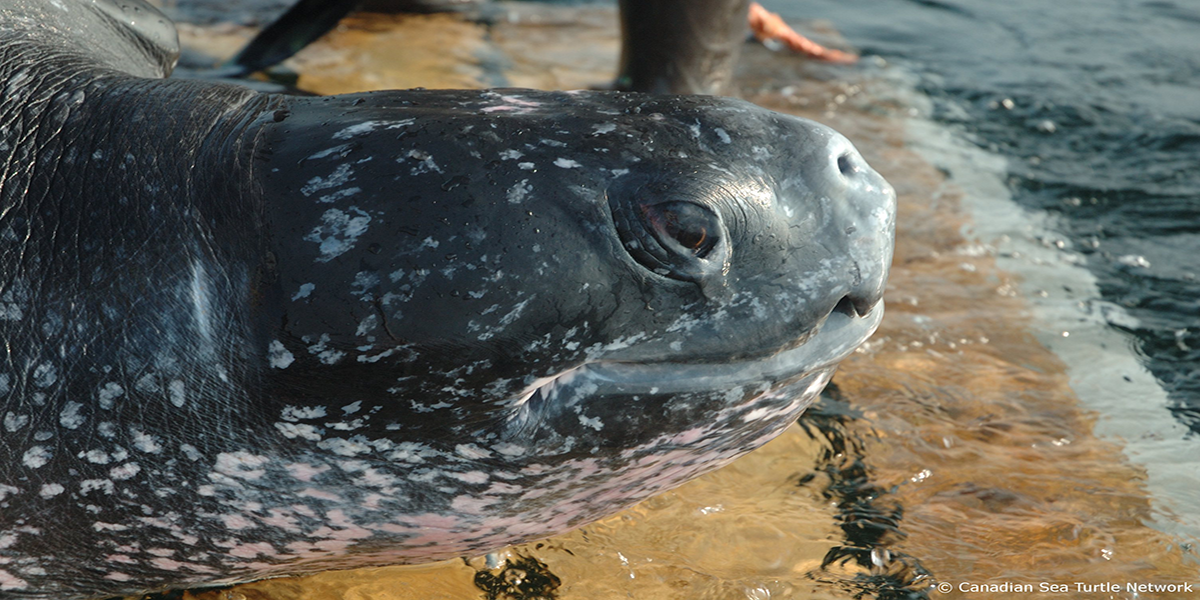 Learn More about CSTN
If you're interested in learning more about CSTN's projects, community engagement, and ways you can support them, visit their website or follow them on social media.
Don't miss the opportunity to join CSTN's next eco-tour trip to Trinidad, where you can explore nesting areas of sea turtles and volunteer to assist the initiative. You will get the opportunity to interact with the turtles and contribute to the economy of the nesting beach locations. If you are interested in learning more about eco-tour.
More from the CoE Committee
The Canadian Online Event committee continues to bring more enriched content to our project management community. Don't miss the next two events that are sure to be valuable and dynamic topics. They include: