<< Back to Calendar
Networking Event 2019 Q3
Dear Networker,
Thank you for your interest in the PMI Toronto networking event.
Due to the high demand of participants, this event is currently sold out. No Walk-Ins Available!
Please keep in touch on our social media channels, and stay tuned for the registration of November 7, 2019 Q3 Networking Event.
Networking Q3:
AgileDrinks, AgileTO, APICS Toronto (part of ASCM, the supply chain association) and Project Mangement Institute (PMI) Toronto have joined forces to host the mega-networking event. It is the summer kick off to all of the awesome that is coming this Fall!
If you are Next-Gen, already a Pro or just want to come out and chat, this is the event to do it! There will be some munchies, but drinks are on you! Complimentary Event and an opportunity to connect and chat with some incredible people!
A wonderful chance to engage your community!
We have reached fulll capacity every year, register, block off your calendar and looking forward to seeing you!
Agenda:
6:00 pm - Registration & Open Networking (please arrive no earlier than 5:45 pm)
6:45 pm - Event Commences
8:45 pm - Event Concludes
---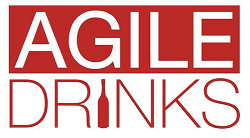 --
Cancellations must be received by 5:00 pm, 5 business days before the event and must be sent in writing by email to events@pmitoronto.ca. There will be a 20% administration fee charged for cancellations, subtracted from the refund. Cancellation/refund requests will not be accepted less than 5 business days before the event. However, substitutions are welcome. Please let us know by 12:00 noon the day before the event of the person you wish to substitute by emailing events@pmitoronto.ca.
Photography & Filming: Photographs, audio, and video are sometimes captured during PMI Toronto events. By registering, attendees hereby grant PMI Toronto and its representatives permission to photograph and/or record them at events, and distribute (both now and in the future) the attendee's image or voice in photographs, social media, videotapes, electronic reproductions, and audiotapes of such events and activities.
It is no longer possible to register for this event