<< Back to Calendar
PMI Toronto Workshop - Building, Improving and Leading Effective PMOs
Synopsis:
Whether your organization has an established PMO or is contemplating creating one, certain risks, obstacles, uncertainties, and constraints get in the way of success. In this workshop, Wilson will shed light on common challenges in running a PMO, and share key principles to guide leaders through such hurdles. This course provides critical lessons learned around increasing the effectiveness and reducing the risks in building, improving and/or leading a PMO, sustainably.
This course will explore the various PMO Frameworks (1) more importantly how PMOs play a vital role in Strategy Implementation (2).
Lessons will revolve around:
- Managing organizational project efforts effectively
- PMO's vital role in enabling strategic business success
- Investing in organizational leadership and effective management to maximize business returns
Through Wilson's interactive style workshop, he will share lessons ranging from truly strategic big-picture to the-devil-is-in the details, while shedding light your organizations challenge in setting up a PMO.
Who Should Attend?
- Project Managers (all levels)
- Anyone working in a PMO
- Change agents
- Transformational leader
- Senior Leaders wanting to refresh/renew/transform their PMO
- Organizational Leaders who want to start a PMO or looking to improve their PMO
(1) PMO Frameworks - https://www.pmi.org/learning/thought-leadership/pulse/pmo-frameworks
(2) The Impact of PMOs on Strategy Implementation - https://www.pmi.org/learning/thought-leadership/pulse/impact-pmo-strategy-in-depth
Biography:
Wilson Ramirez,CMC, PMP, CISA
Wilson Ramirez, the principal of ProjectAdvisor.com, is a Management Consultant and Leadership Development Expert. He has over 25+ years of extensive experience leading large and complex enterprise transformations, with key focus on forming and transforming PMOs and ePMOs for multi-billion dollar organizations in public and private sector. His extensive wealth of experience has been utilized in over 100 projects, across 18+ functional lines of expertise in 20+ industries spanning 14 countries globally. His work has impacted companies with $30 Billion of market capitalization and $4.5 Billion in yearly revenue, with upto 20,000 employees.
Agenda:
8:30 am - Event registration, networking and continental breakfast
9:00 am - Workshop starts
11:15 am - Break (15 mins)
12:00 pm - Lunch and networking
1:00 pm - Workshop continues
2:30 pm - Break (15 mins)
5:00 pm - Workshop ends
Continental breakfast and lunch will be provided.
Fees: (subject to HST)
PMI Toronto Members (login prior to registering) – $399
Non Members and Guests –$499
PDUs: 7.0 (3.0 Leadership, 3.0 Strategic, 1.0 Technical)
Sponsors: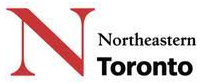 --
Cancellations must be received by 5:00 pm, 5 business days before the event and must be sent in writing by email to events@pmitoronto.ca. There will be a 20% administration fee charged for cancellations, subtracted from the refund. Cancellation/refund requests will not be accepted less than 5 business days before the event. However, substitutions are welcome. Please let us know by 12:00 noon the day before the event of the person you wish to substitute by emailing events@pmitoronto.ca.
Photography & Filming: Photographs, audio, and video are sometimes captured during PMI Toronto events. By registering, attendees hereby grant PMI Toronto and its representatives permission to photograph and/or record them at events, and distribute (both now and in the future) the attendee's image or voice in photographs, social media, videotapes, electronic reproductions, and audiotapes of such events and activities.
It is no longer possible to register for this event