Member Stories & Testimonials
Duy Tran - Member since 2018
Why did I join PMI Toronto Chapter?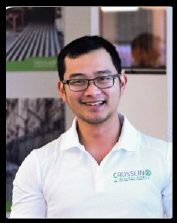 There isn't much of a story to why I joined, after receiving my PMP certification, its only natural to be part of a community of like-minded professionals. My goal when joining was to meet my new peers and share new ideas. However, the reason why I choose to stick around, and volunteer is because the community is welcoming and very engaging. I can connect with my peers and engage younger generations who are pursuing a career in project management. Being a part of a professional community that is over 5,500 members across several industries has its inherited educational benefits. These are the few reasons I will continue to stay an engaged member of this community.
Hala Karim - Member since June 2014
Why did I join PMI Toronto Chapter?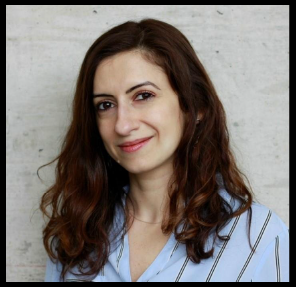 Just like everyone else, starting a new life in a new country, I wanted to surround myself with like-minded people, professionally and personally. That's when I found PMI-Toronto Chapter. I attended a few meetings, started conversations with portfolios directors, shown my interest in joining their volunteering team and soon enough I was in.  Knowing the chapter was a great addition to my life, I found new friends, met a lot of people, exchanged interesting chats and I'm proud to take part in such an interesting and warm community.
Fatima Pooja Tanugundla - Member since May 2019
Why did I join PMI Toronto Chapter?
I am passionate about management, which I only discovered when taking a course on the topic. As an aspiring personnel, I wanted to get to know more people in the field. Every event I attended helped me gain industry exposure. It is an excellent opportunity for me to interact with industry experts and academics. Being a volunteer for PMI, I was able to help out students like myself, and I feel great to know that I'm doing my part to give back to the community.  PMI has been an integral part of my learning, and I love getting to speak to so many brilliant minds and attending exciting events!
Hitomi Mochizuki - Member since November 2016
Why did I join PMI Toronto Chapter?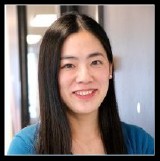 I joined PMI Toronto chapter because I wanted to meet new people and place where I can brush up my knowledge regarding project management. Since I joined the Toronto Chapter, I have had opportunities to meet with many professionals who fell in love with project management and had a great deal of experience. In addition, I have been working as a volunteer and event coordinator, at PMI Toronto chapter on the Continuing Education portfolio since October 2018. I got this opportunity because one of my Chapter friends kindly introduced me to the chair of the portfolio. I am enjoying this opportunity and always appreciate other team members since they give me a chance to contribute to this chapter in so many ways. Interacting with PMI Toronto chapter members is always fun and there is always a chance to learn something new.
Bernie Crawford - Member since January 2018
Why did I join PMI Toronto Chapter?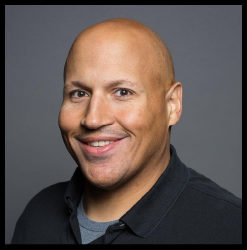 I joined PMI Toronto to expand my network of Project Managers. Having learned that PMs come from a wide range of backgrounds and experiences I wanted to leverage all these different perspectives to help me broaden my own PM toolbox.
Vijay James - Member since November 2018
Why did I join PMI Toronto Chapter?
After gaining phenomenal project management experience in IBM for 9 years, I made the decision to relocate to Toronto in 2018.
As an immigrant with no extended family or friends in Canada, I found the PMI Toronto Chapter to be a great platform to broaden my network and to meet top-notch professionals from the project management community in Toronto.
I had the opportunity to volunteer with PMIT thanks to my UI design skills and today I am an active volunteer with the Communications portfolio proudly supporting the deployment of the Weekly Scope communications. I also had the opportunity to contribute to the Technology Portfolio for a brief stint. Through my volunteering work, I have had the opportunity to interact with the Board President and Board of Directors that has greatly helped me to hone my leadership skills.
I recently participated in the PMI Toronto Chapter Professional Mentoring Program 2020 and the learning was profound. I am amazed at the value-add and support that the seasoned mentors offer to PMIT.
I really am proud to be a part of the PMI Toronto Chapter. I want to contribute, grow, and be an active player in the project management community in Toronto.
Iuliana Ilie - Member since January 2018
Why did I join PMI Toronto Chapter?
Mainly Networking. I was interested in a career in business analysis and found the BA Community events were good opportunities to learn about the practice in Canada and meet other business analysts from different backgrounds.